Professionals in Garage Door Installation, Service, and Maintenance
Serving Aurora, IL & Its Surrounding Areas for 40+ Years
A-All Style Garage Door is a family-owned and operated business offering premium garage door services in Aurora and the surrounding areas. Since 1981, we have been serving the community through our garage door repair, replacement and installation services.
Our qualified team of garage door professionals comes equipped with parts ranging from torsion springs to keyed and slide locks. To keep everything running as it should, we offer regular garage door maintenance services such as our yearly door tune-up. These services include:
Lubricate all moving parts on the garage door
Inspect the garage door components
Make track and spring adjustments
Replace the bottom astragals
Check the operator force limits
Garage door weatherproofing
When you are in need of garage door services call the professionals at A-All Style Garage Door.
Garage Door Services for Aurora Homeowners
For all installation or replacement inquiries, we offer free estimates so you know exactly how much it will cost to have a new door added to your garage. If you're interested in setting up an appointment to receive a free estimate, please reach out to us.
Our knowledgeable technicians will figure out what is wrong with your door and provide options on how we can tackle your issue. Best of all, we will help you stay within your budget. We work with you to ensure you receive the best value for your money by first trying to repair or save your existing door before recommending a new garage door installation.
To ensure everything continues to run smoothly after your garage door service, we offer several warranties. For parts and labor on new doors, you will receive a three-year warranty, while openers come with a one-year warranty on parts and labor. Your continued satisfaction in our work is our top priority, so we want you to feel confident in the service we provide.
If anything unexpected happens with your garage door, we offer 24/7 emergency repair services as well. No matter what brand or type of door you have, our technicians will repair it for you as soon as possible.
Enhance Your Home With Our Clopay® Collections
At A-All Style Garage Door, we are proud to offer a selection of premium Clopay garage doors. We have models in the AVANTE® collection, the COACHMAN® Collection, the GRAND HARBOR® Collection and the RESERVE® WOOD collection LIMITED EDITION series.
Because A-All Style Garage Door is an Authorized™ Clopay Dealer, we can work with you to help you customize your next garage door. Our team will help you match your door to your home's style so you have a cohesive look. Because these doors are customizable, they can be designed with both your needs and your budget in mind.
Let A-All Style Garage Door know How We Can Serve You!
If you are in the Aurora, IL, area and need to repair your garage door, or if you're are interested in giving your home a face-lift with a new custom model, please reach out to us so we can learn more about your needs. We look forward to the opportunity of serving you and delivering quality workmanship at a fair price!
What Our Clients Say:
"When our garage door broke we were afraid we would have to replace the whole door. A-All Style's was able to repair our door for a fraction of the cost of a new one. They were very professional and we would highly recommend them to any of our friends and family."
- Satisfied Customer (October 2019)
"I called A-All Style when my garage door suddenly stopped working. My car was stuck inside my garage and I couldn't leave to go to work. They came out the same day and had my door fixed in under half an hour. I would definitely recommend them to anyone I know."
- Satisfied Customer (March 2019)
Featured Projects in this Area: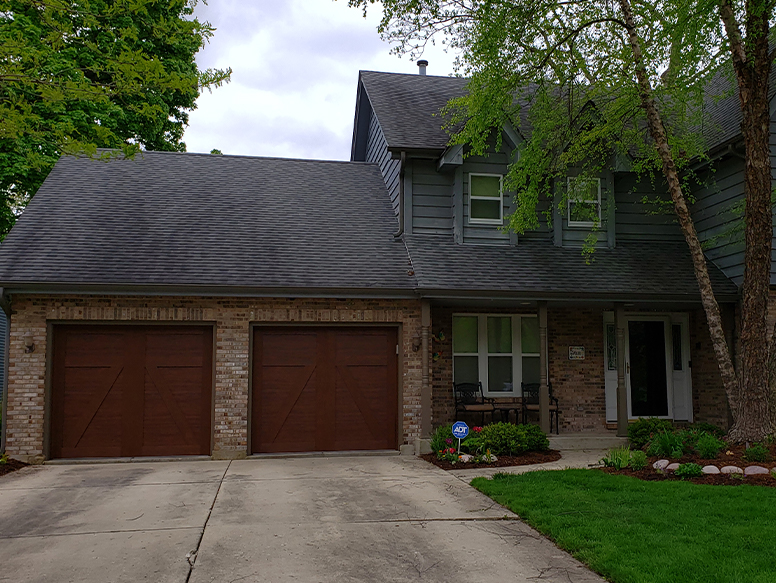 These paired Gallary Collection doors compliment this homes design. These doors also offer option insulation for the harsh Illinois winters.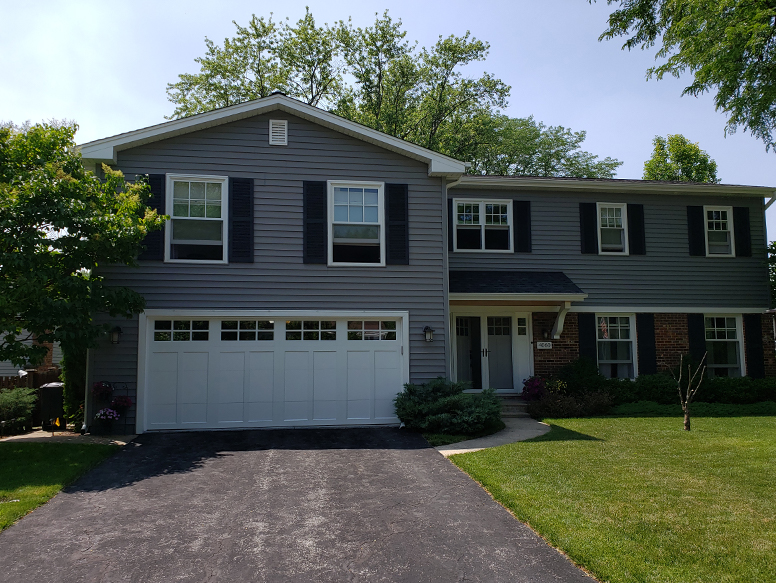 A new Classic Collection door with upper glass windows allows for natural lighting in the garage without sacrificing security.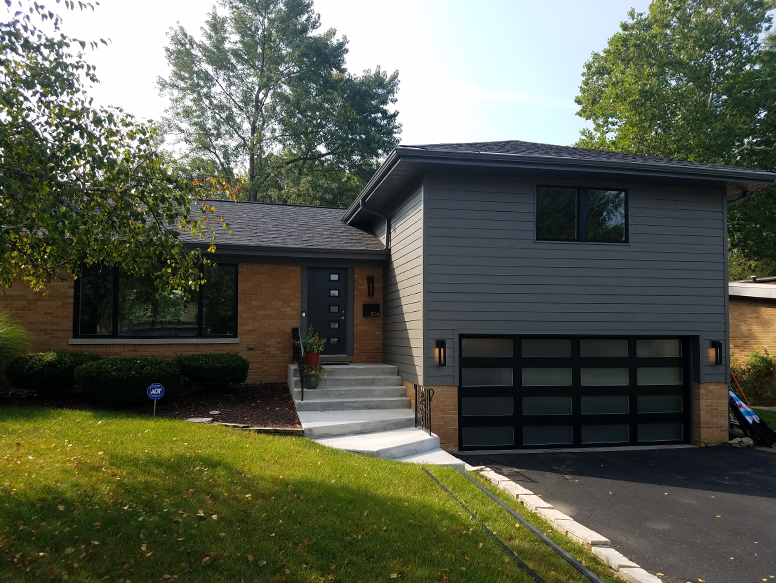 This new Canyon Ridge Collection door brings a modern look to this home.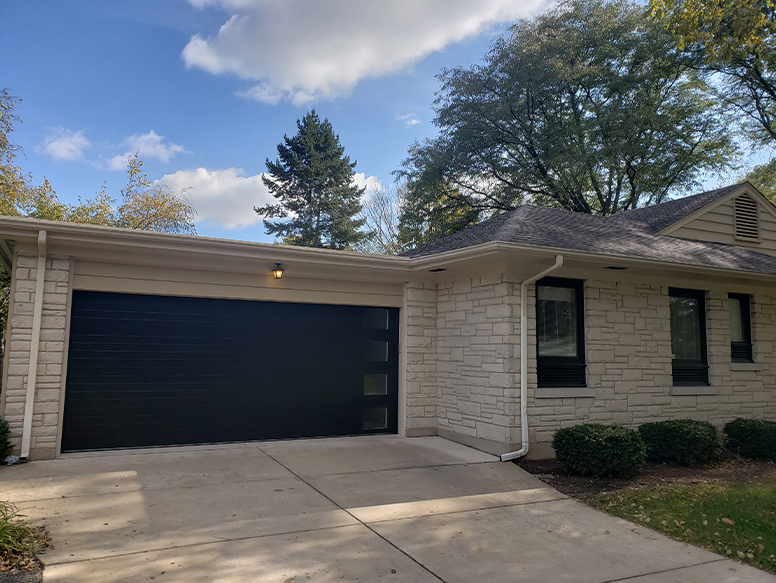 This customer received a new Modern Steel Collection door to bring a fresh design to their home.