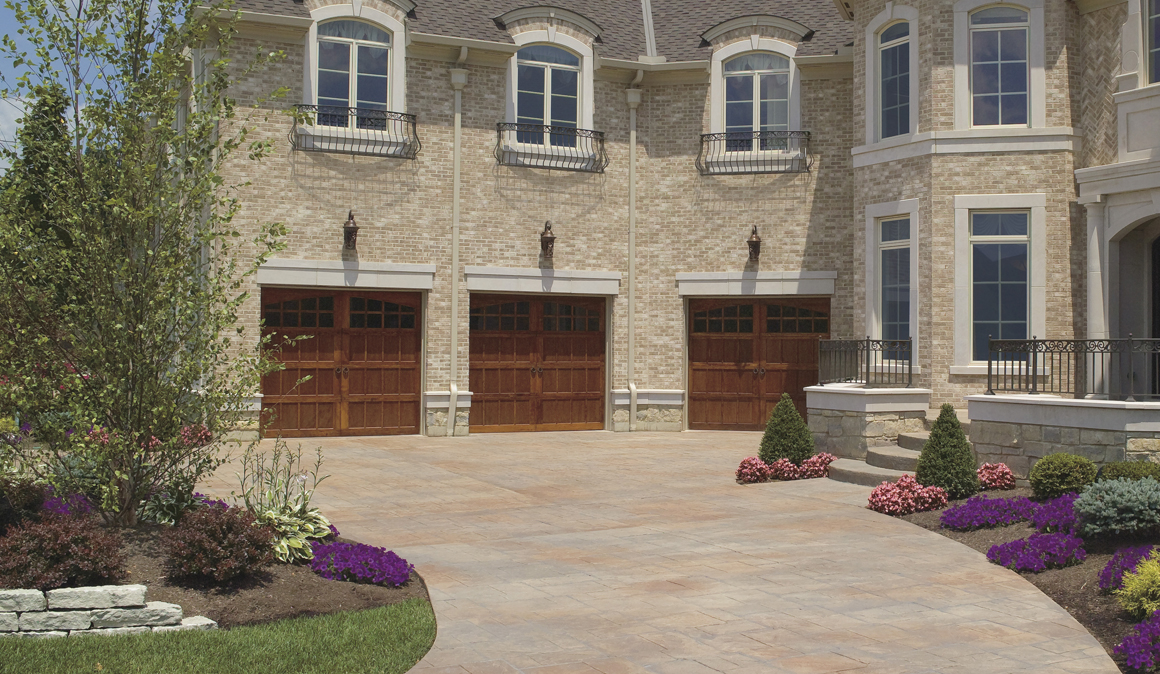 Semi-Custom Wood Garage Doors
Authentic handcrafted carriage house designs combine historical charm and character with the convenience of automatic overhead operation. A natural wood carriage house door is the kind of door that gets people talking. Six carriage house designs in three wood species and multiple top section/window panel designs that can be mixed and matched, painted or stained, to complement any architectural style and color scheme.
Handcrafted two layer construction.
Six base door designs.
Cedar, Redwood, Hemlock.
Optional windows and decorative hardware.
Energy-efficient insulation.
Factory finished doors available in seven popular stains or painted white.
WINDCODE® product available. 
Door Designs
DESIGN 1
DESIGN 2
DESIGN 3
DESIGN 4
DESIGN 5
DESIGN 6
Top Sections
SOLID
TOP11
TOP12
TOP13
TOP14
ARCH1
WINDOW DESIGNS
REC13
REC14
SQ23
SQ24
ARCH13
ARCH14
ARCH3
ARCH4
Colors
NATURAL 078
NATURAL OAK 005
CEDAR 077
TEAK 085
BUTTERNUT 072
MAHOGANY 045
DARK OAK 009
WHITE PAINT OPTION
Clopay stain colors show on Hemlock wood. Note: Color may vary from on screen. *Custom colors are available.
Hardware Designs
Clavos
DIAMOND CLAVOS
ROUND CLAVOS
Handles
SPADE LIFT HANDLES

(standard)
SPEAR LIFT HANDLES
COLONIAL LIFT HANDLES
FLEUR DE LIS HANDLES
DECORATIVE LIFT HANDLES
OLDE DOOR PULL HANDLES
GATE LATCH HANDLES
RING KNOCKERS WITH PLATE
LION'S HEAD DOOR KNOCKER
RING DOOR KNOCKERS
ESCUTCHEON PLATE(S)
TWISTED "L" HANDLES
SLIDING BOLT
Hinges
SPADE STRAP HINGE
SPEAR STRAP HINGE
COLONIAL STRAP HINGE
FLEUR DE LIS STRAP HINGE
Plates
SPADE STEP PLATE
(standard)
SPEAR STEP PLATE
COLONIAL STEP PLATE
FLEUR DE LIS STEP PLATE
Handcrafted 2-layer non-insulated wood doors in authentic carriage house designs. Swing-out appearance, modern operation.
Crafted from the finest wood species, harvested from sustainable and naturally fallen forestry.
Standard bottom vinyl weatherseal helps seal against the elements. Additional protection will be provided with an optional aluminum retainer.