Experts in All Makes and Models of Garage Doors
Serving Darien, IL & Surrounding Regions for 40+ Years
At A-All Style Garage Door, we are honored to have been a part of the Darien, Illinois, community for almost 40 years. As a family-owned and operated business, we take great pride in delivering quality work at an affordable rate. We specialize in all makes and models of garage doors so we can serve you regardless of the make and type of your current installation.
If you are in the Darien area and need garage door repair, replacement or installation services, then please reach out to us if you have any questions or want to learn more about any of our specific offerings.
A-All Style's Comprehensive Garage Door Services
We are dedicated to delivering the best value for our work. That's why we offer free estimates to let you know what is wrong with your garage door, what your options are and how much a repair or new garage door installation will cost. If you would like to schedule an appointment, please fill out our form and we will promptly get back to you!
Because garage doors are often used multiple times a day, it is important to perform regular maintenance on them to ensure they continue functioning as they should. These tune-ups also prevent major issues down the line. We offer garage door maintenance services such as weatherproofing, safety checks, annual treatments and more.
Our technicians are equipped with an extensive range of parts and can perform repairs including the following and beyond:
Garage door opener repairs
Bent track repairs
Roller hinge repairs
Replacement parts
In addition to our maintenance and repair services, we also offer 24/7 emergency services. And, thanks to our warranties, you will have the peace of mind of knowing we're looking out for you. We offer a three-year parts and labor warranty for new door installation services and a one-year warranty for opener installations as well as repairs.
Update Your Home's Style With Clopay® Garage Doors
At A-All Style Garage Door, we are pleased to offer you all models of Clopay garage doors, from traditional looks like that of the COACHMAN® range to the modern flair of the AVANTE® collection. Regardless of what style of home you have, you will be able to find the perfect garage door to complement its aesthetics and boost its curb appeal.
With the Clopay Garage Door Imagination System, you can upload an image of your house so you can "test out" each of the Clopay garage doors on your home. This visual representation makes narrowing down your options easier and ensures you know what to expect from your new garage door installation.
Need a Garage Door Recommendation or Repair?
Whether you need a repair done or want to refresh the look of your home with a new garage door, our team of technicians at A-All Style Garage Door will get to know you and your needs before offering recommendations. We diagnose all garage door issues and promptly perform quality work to ensure your door is operational as soon as possible. If you live around Darien, IL, we look forward to working with you and servicing your garage door!
What Our Clients Say:
"I would recommend A-All Style to anyone looking for a new garage door. They had my new door installed within 4 days of my initial call. They work fast and answered all of my questions. My new door looks great."
- Satisfied Customer (December 2019)
"My door opener broke and Chuck came out right away to fix it. My opener was fixed and Chuck gave me some tips on how to prevent the problem from happening again."
- Satisfied Customer (September 2019)
Featured Projects in this Area: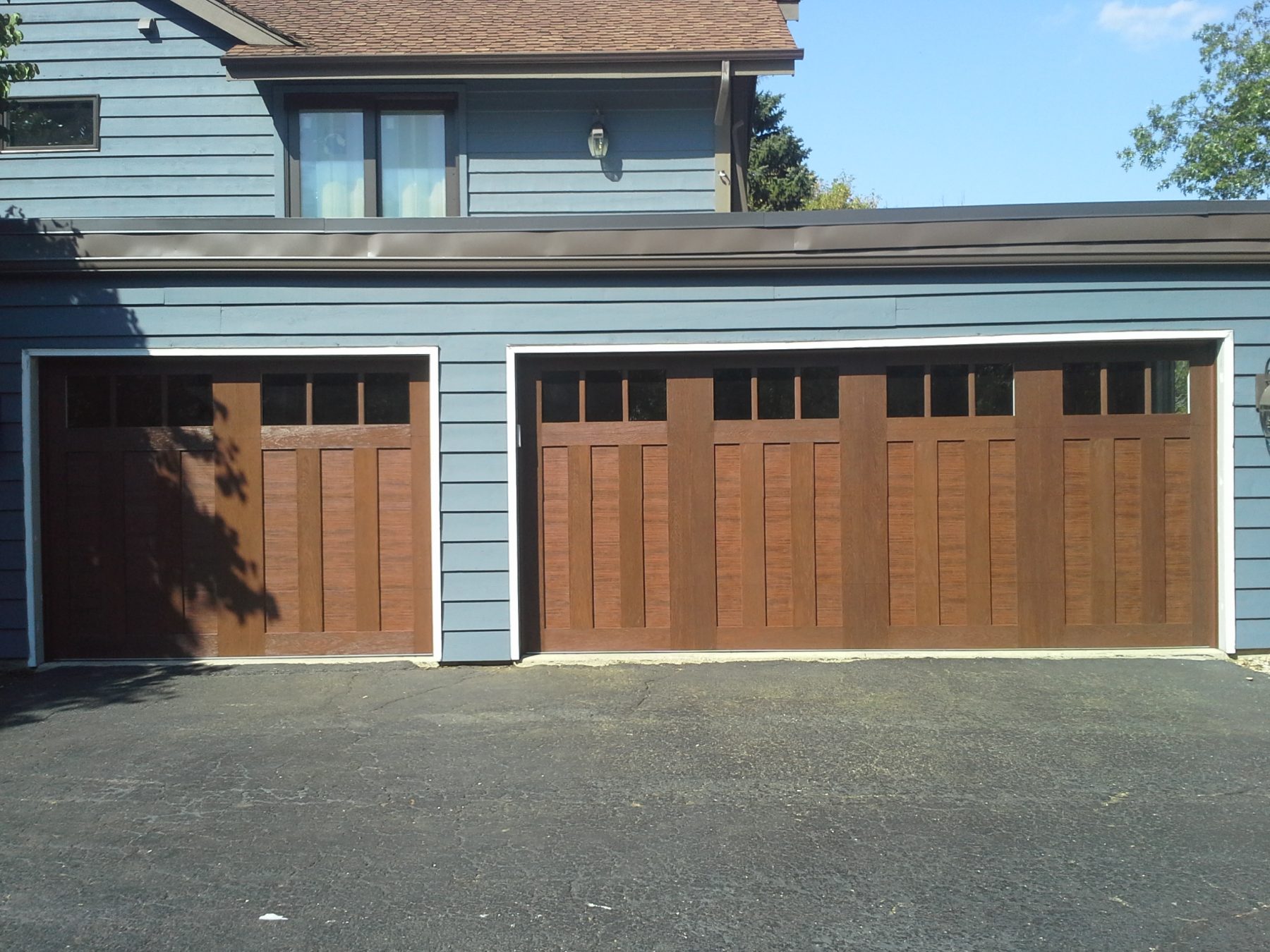 The A-All Style team installed these Canyon Ridge Ultra Grain collection doors to this customers home.
A new walnut Gallery collection door was installed to update this home's exterior.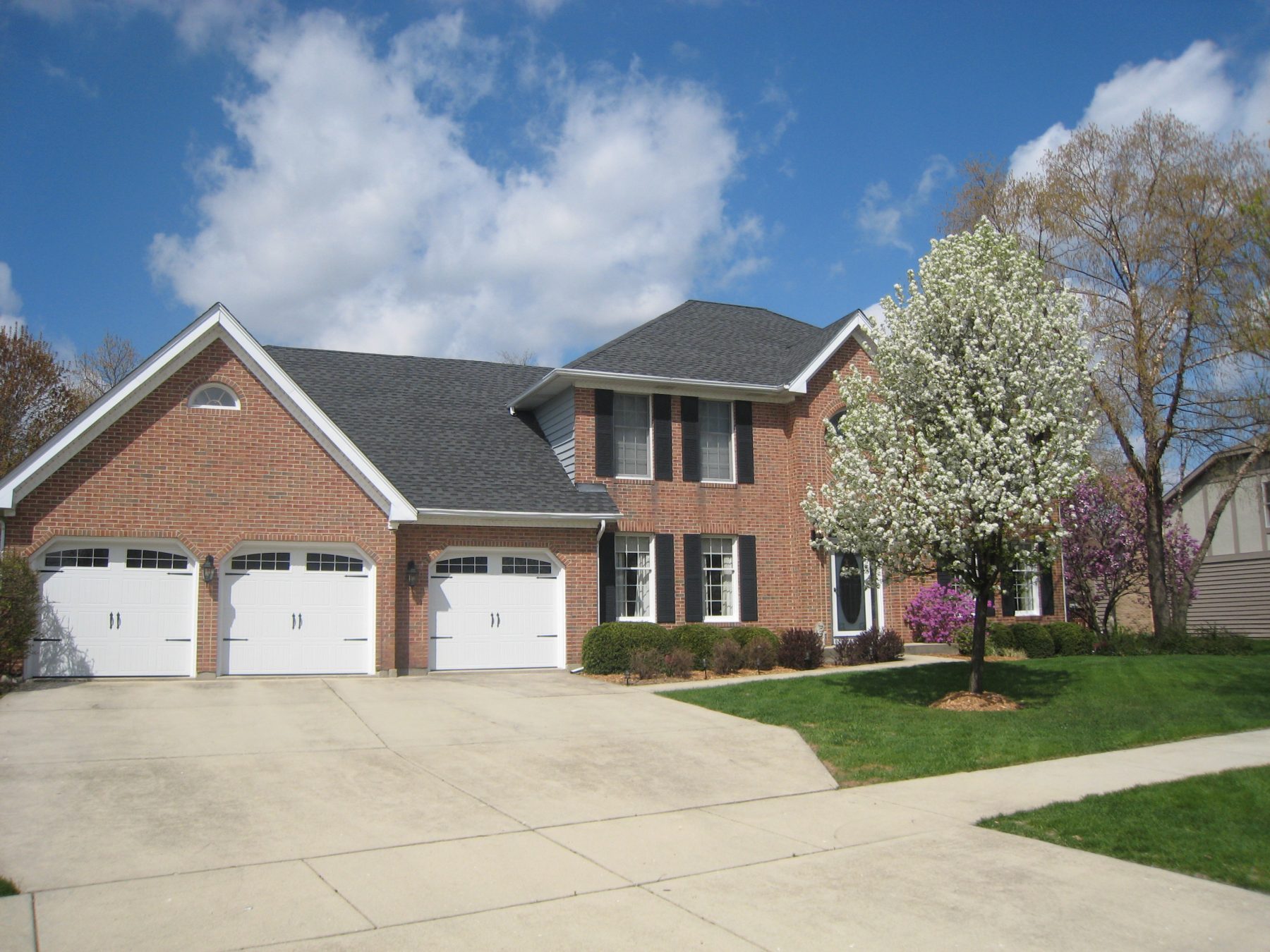 This home was updated with three identical coachman collection garage doors in white.
Match your garage doors to fit the style of your home like this customers gallery collection doors.