Specializing in Garage Door and Garage Door Opener Installation, Maintenance and Repair
Serving Downers Grove, IL & Surrounding Regions for 40+ Years
At A-All Style Garage Door, we have been serving the Downers Grove, IL, area for almost 40 years. We are family-owned and operated and have a team of experienced and knowledgeable professionals who perform comprehensive garage door maintenance and repairs.
Because your garage is most likely used multiple times a day, it goes through a lot of wear and tear. To help keep your door operating as it should, keep your family safe and prevent extensive repairs, we offer preventive maintenance services such as lubricating the moving parts. We can also perform yearly tune-ups, inspection services, weatherproofing and replacement of any worn-out components.
Our garage door repair services will take care of any issues that occur throughout the door's lifespan, such as roller hinge repair, broken spring replacement, and restoration or replacement of bent tracks.
How Our Technicians Can Serve You
When emergencies occur, our team of experienced and professional technicians offers 24/7 emergency service to take care of your repairs as quickly as possible. Regardless of the type, style or brand of your garage door, they will be able to promptly repair the issue and get your door back to running as it should.
If you have any questions during the process, you will have access to a representative through our live support. Along with our emergency services, we also provide guarantees on our work and periodic special promotions.
Browse Our Clopay® Collection for Your Downers Grove Home
Since A-All Style Garage Door is an Authorized™ Clopay Dealer, we carry a wide variety of these premium garage doors for new installations, including models from the following collections:
GALLERY® collection
MODERN STEEL™ collection
RESERVE® WOOD collection LIMITED EDITION series
Clopay Value Plus Series Garage Doors
Premium Series
To "test" out any of the doors, you can use Clopay's Door Imagination System by uploading a picture of your home. If you'd prefer to create your own one-of-a-kind door, you are more than welcome to customize your creation by choosing the style and color. We'll perform an expert garage door installation to ensure your custom door complements and protects your home.
Why Choose A-All Style Garage Door?
For all your garage door repair, replacement and installation needs in the Downers Grove, IL, area, look no further than A-All Style Garage Door. Our team stays up-to-date on both training and safety certifications so we are prepared to meet all your garage door needs.
Whether it's a small repair or a new installation, we approach each job with the same attention to detail and care. Unless you know you want to replace your door, we will always work with you to repair your existing door instead of pressuring you to buy a new one.
If you are ready to have your garage door running again or want to change it out for a fresh new style, be sure to contact us. We offer free estimates so you can know exactly how much your repair or installation will cost. We also offer warranties on all our work and the parts that we use. Let us know when you are ready to set up your estimate and we will get back to you as soon as possible!
What Our Clients Say:
"They installed a new door and opener to replace the originals to our house. The new improvements are much quieter and they installed them very quickly. All around happy with their work."
- Satisfied Customer (August 2019)
"Our garage door wouldn't open and they came out right away and quickly got it fixed. They were reasonably priced and explained how it broke. We will definitely be calling them again if we have any more garage door troubles."
- Satisfied Customer (July 2019)
Featured Projects in this Area: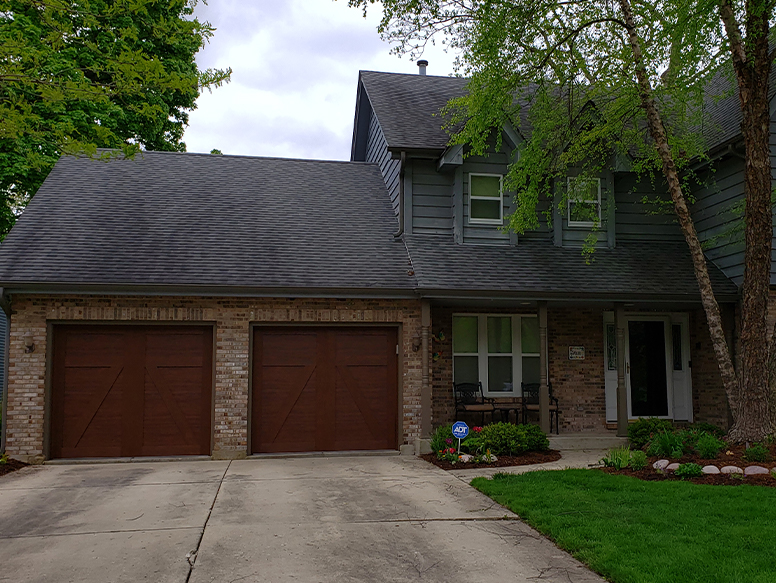 This pair of Gallary Collection doors compliment this homes design. These doors also come in an insulated version for additional protection from those harsh Illinois winters.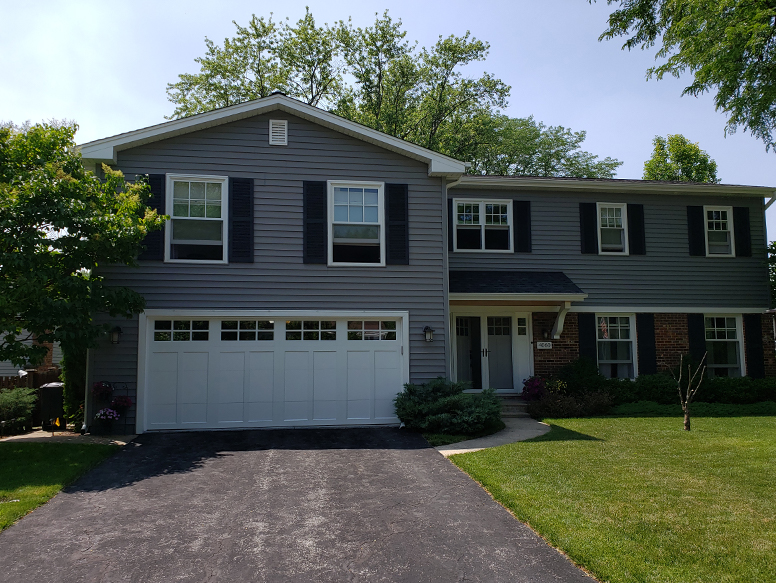 A new Classic Collection door with upper glass windows allows for natural lighting in the garage without sacrificing security.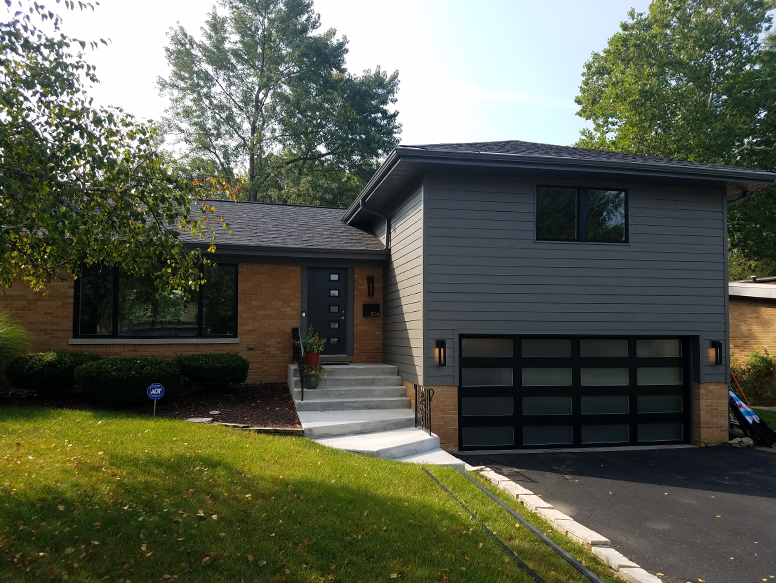 This new Canyon Ridge Collection door brings a modern look to this home.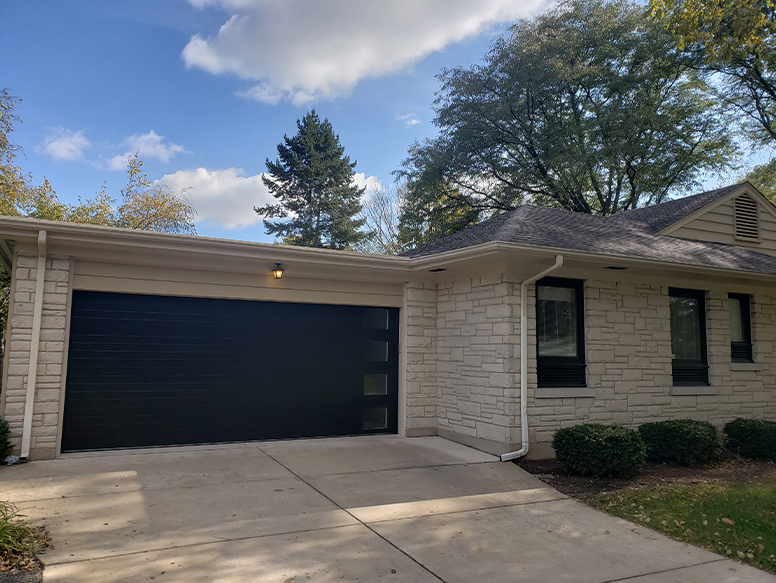 This customer received a new Modern Steel Collection door to bring a fresh design to their home.