Professionals in Garage Doors and Openers of All Makers and Models
Serving Joliet, IL & Surrounding Regions for 40+ Years
The city of Joliet, which is situated in Will County, has had a rich history due to the amount of limestone quarrying done in the area. The limestone was used for building everything from bridges to the stone walls found in cell houses in this region. The quarrying, along with the steel mill and other industries, made the city an attractive spot for workers looking for a place to settle down.
Joliet has grown over the years, and A-All Style Garage Door is proud to be a part of its history. We have served the many residents that call Joliet home for nearly 40 years. As a family-owned and operated business, A-All Style Garage Door provides the Joliet community with personalized attention and quality garage door repair, replacement and installation services.
Garage Door Services for All Makes and Models
Our team at A-All Style Garage Door has years of experience working on a variety of garage door makes and models. Whatever type you have, we are more than happy to work on it for you. We offer free estimates so that you know upfront exactly how much the repair or replacement will cost. This way, you don't have to worry about surprises after the work is complete.
We also offer garage door maintenance services to Joliet homeowners to ensure your door stays running as it should all year long. Our maintenance services include the following and more:
Inspection of all components
Making track and spring adjustments
Lubricating moving parts
Replacing bottom astragals
Weatherproofing
Because we have a large inventory of parts ranging from torsion springs to top and bottom fixtures, we can perform many types of repairs as well, including:
Bent track repair or replacement
Garage door opener repairs
Broken spring replacement
Roller hinge repair
Parts replacement
In addition to regular maintenance and repairs, we also offer 24/7 emergency services. For both regular and emergency services, we will provide you with a three-year parts and labor warranty on new doors and a one-year warranty for opener installations as well as all repairs. With our warranties and competitive prices, you can experience high-quality, long-lasting repairs at an affordable rate.
Check Out Our Clopay® Collections to Complement Your Joliet Home
A-All Style Garage Door is proud to be an Authorized™ Clopay Dealer. If you are in need of a new garage door or are interested in updating your home's style and curb appeal, check out our wide variety of Clopay's durable and attractive doors. We have styles ranging from the COACHMAN® collection to the MODERN STEEL™ collection.
You can even see what each door would look like on your home by uploading a picture onto the Clopay Garage Door Imagination System. New Clopay doors can also be customized for a one-of-a-kind look that suits your house perfectly. Once you've chosen or designed the door you want, our professional garage door installations will ensure a seamless fit.
Contact A-All Style Garage Door for All Your Garage Door Needs
If you are in the Joliet area and need garage door repair, replacement or installation services, then the team at A-All Style Garage Door is ready to help! Let us know when you'd like to set up your free estimate so we can provide you with guidance on how to best repair or replace your door.
What Our Clients Say:
"A friend of ours referred A-All Style to us when we were looking for a new door. Their team was very helpful and answered all of the questions that we had. They installed the new door very quickly and were very friendly."
- Satisfied Customer (March 2020)
"I would recommend these guys to anyone. They came out and inspected my broken door. Rather than trying to sell me a new door they told me they could fix it for a fraction of the cost. I will recommend anyone looking for garage door services to them."
- Satisfied Customer (September 2019)
Featured Projects in this Area: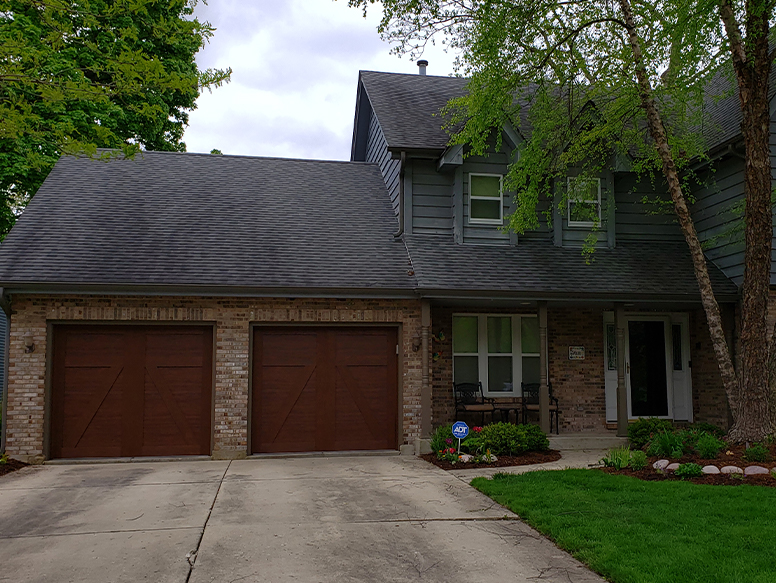 This pair of Gallary Collection doors compliment this homes design. These doors are also available in insulated options for those harsh Illinois winters.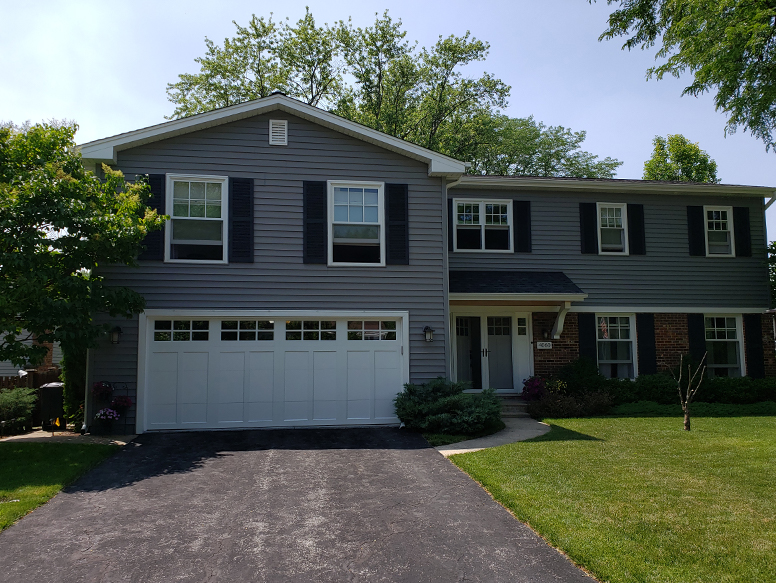 A new Classic Collection door with upper glass windows allows for natural lighting in the garage without sacrificing security.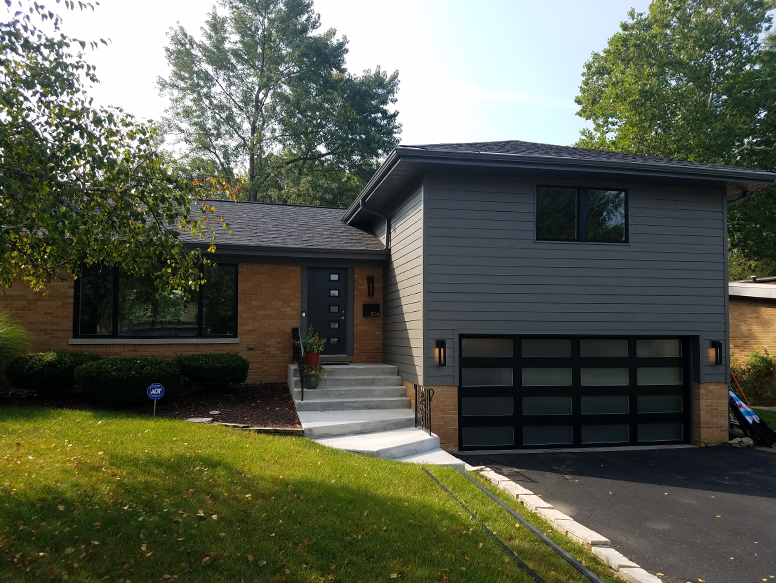 This new Canyon Ridge Collection door brings a modern look to this home.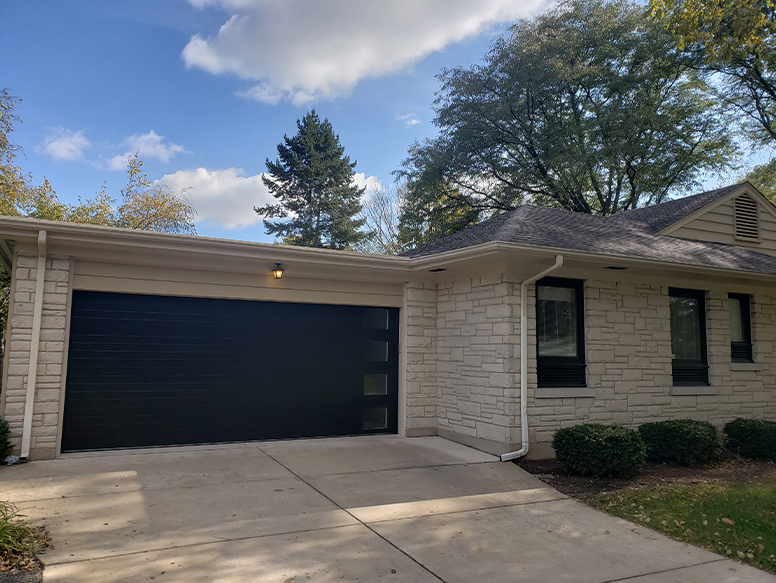 This customer received a new Modern Steel Collection door to bring a fresh design to their home.