Specializing in Garage Door and Garage Door Opener Installation, Maintenance and Repair
Serving Plainfield, IL & Its Surrounding Areas for over 30 Years
At A-All Style Garage Doors, we've provided garage door repair services in Plainfield and its surrounding areas for over 30 years. We also offer garage door replacement and new door installation services. We have been proudly serving the Southwest suburbs of Chicago since our first project back in 1983!
Our expert team of garage door service technicians ensures that your garage door is running as smoothly as possible. Our experienced professionals offer repairs in–
Broken Spring Replacement

Garage Door Repairs

Garage Door Opener Repairs

Bent Tracks

Roller Hinge Repair

Weather Seal Replacement

Replacement Parts

And More!
Whether you need a repair made, a new door installed, or routine maintenance performed, call the experts at A-All Style Garage Door.

Garage Door Repair and Installation in Plainfield, IL
There's a reason why Plainfield is one of the fastest-growing cities in Illinois. This community includes nature, history and welcoming neighborhoods full of homes with families and individuals who appreciate the Plainfield lifestyle. When you own one of these desirable homes in this fast-growing community, you'll want to make sure your investment is maximizing its potential.
At A-All Style Garage Doors, we offer installation of professional garage doors in Plainfield, IL, as well as exceptional garage door repair services. We are proud members of the Plainfield Area Chamber of Commerce and our own Chuck Stevens and his family have called Plainfield home for many years.
Garage Door Services
At A-All Style Garage Door, we offer comprehensive services and are your go-to source for garage door service in Plainfield. When you need garage door repair, we offer a team of professional technicians who respond quickly to your call. They can diagnose your garage door issues and make expert recommendations about the best course of action. Our technicians work efficiently to make your garage door fully operational again. When you choose A-All Style Garage Door for garage door installation, you will enjoy a three-year warranty and a one year warranty on openers (parts and labor). We offer these warranties because we think it's important for any service provider to stand behind its work.
Get the Best With Clopay® Garage Doors
You want a garage door of the highest quality, and one that offers long-term value, right? At A-All Style Garage Door, we want the same thing for you, which is why we offer products from Clopay®, America's leader in garage doors. By offering a huge selection of customizable garage doors, Clopay® lets you choose a look that complements your existing architecture and enhances your home's curb appeal.
Customize the garage door of your dreams, and fall in love with your home all over again when you choose garage door products from Clopay®.
Why A-All Style Garage Door?
Why choose A-All Style Garage Door when looking for garage door repair in Plainfield, IL? As a family owned and operated business, we are proud of our roots in Plainfield, Naperville, Bolingbrook, Lockport and surrounding communities, and we strive to meet the highest standards when serving homeowners.
Contact us today about professional garage door installation and repair in Plainfield, IL.
What Our Clients Say:
"The original garage door to our house broke and we needed a new one quick. Chuck and his team were out to our house the following week and had it installed in no time. We're very happy with the job they did."
- Paul C. (April 2020)
"One day our garage was working fine and the next day it wouldn't open. I called A-All Style's and they had a guy to my house that afternoon. He was able to fix my garage door opener in about an hour and was on his way. Very professional and fast."
- Mike G. (March 2020)
Featured Projects in this Area:
These slate-colored Canyon series doors bring some new curb appeal to this house.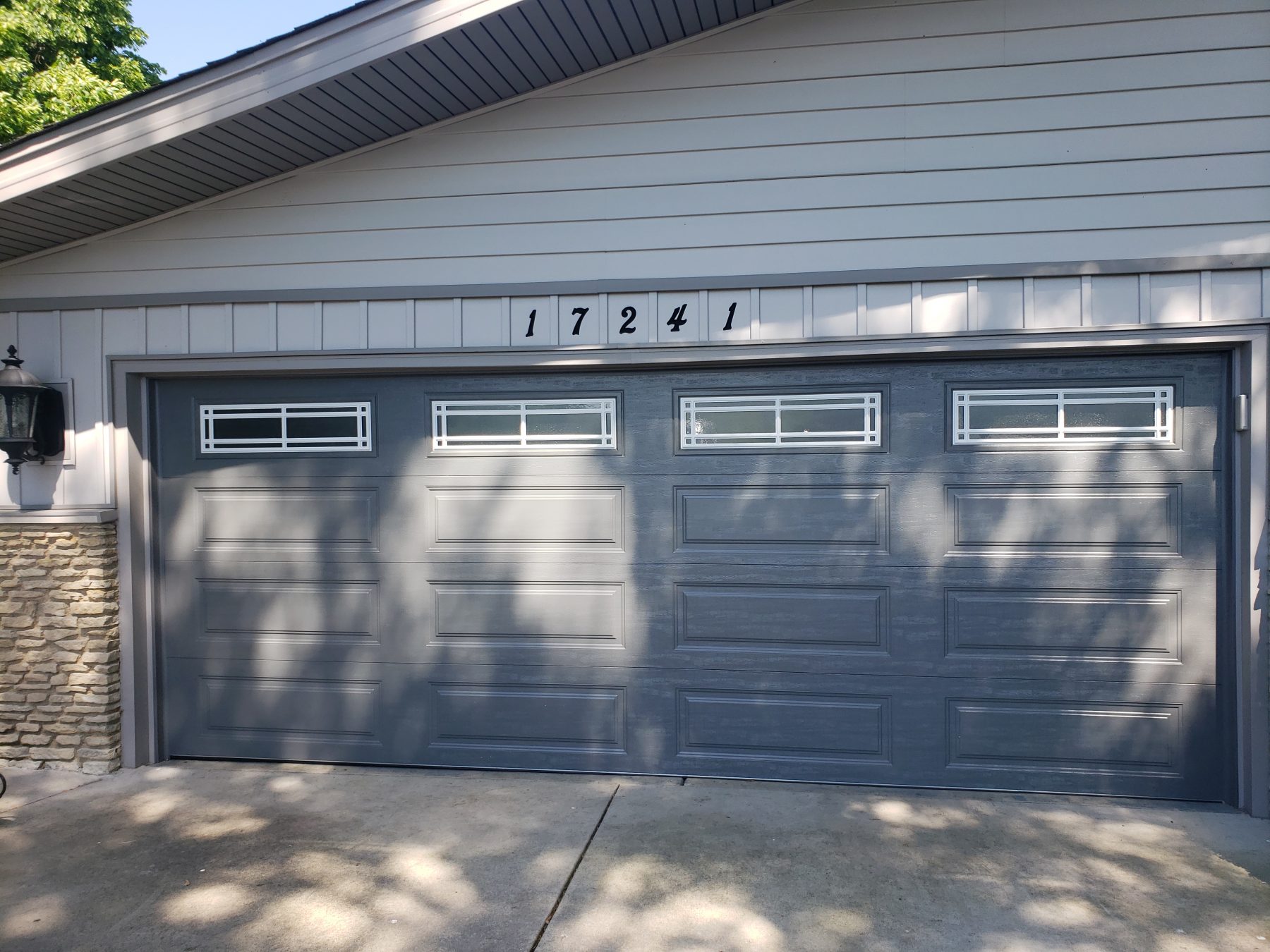 This charcoal-colored Canyon series door was chosen to match the color theme of this customers house.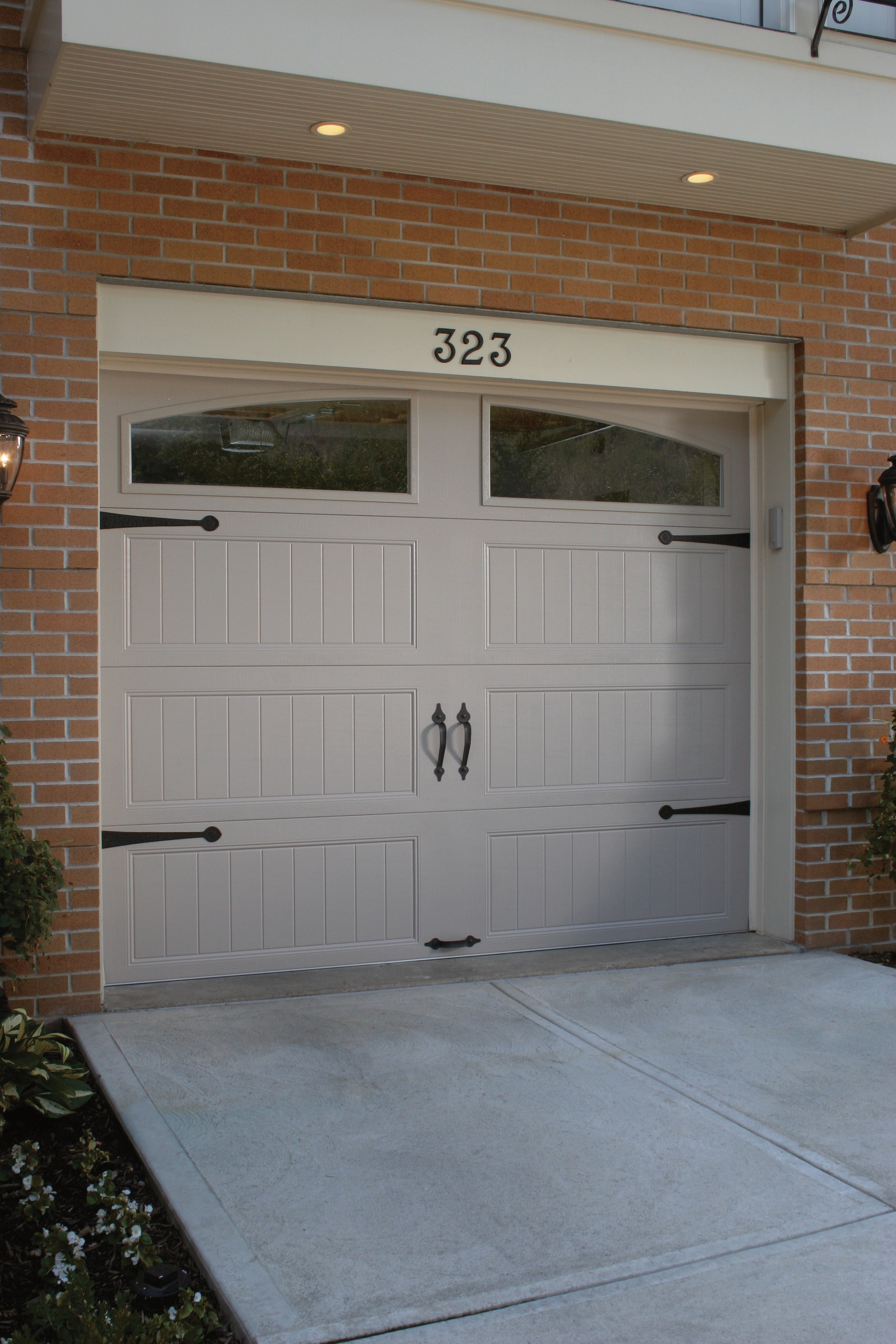 This white gallery collection door is a perfect install for single-car garages and townhomes.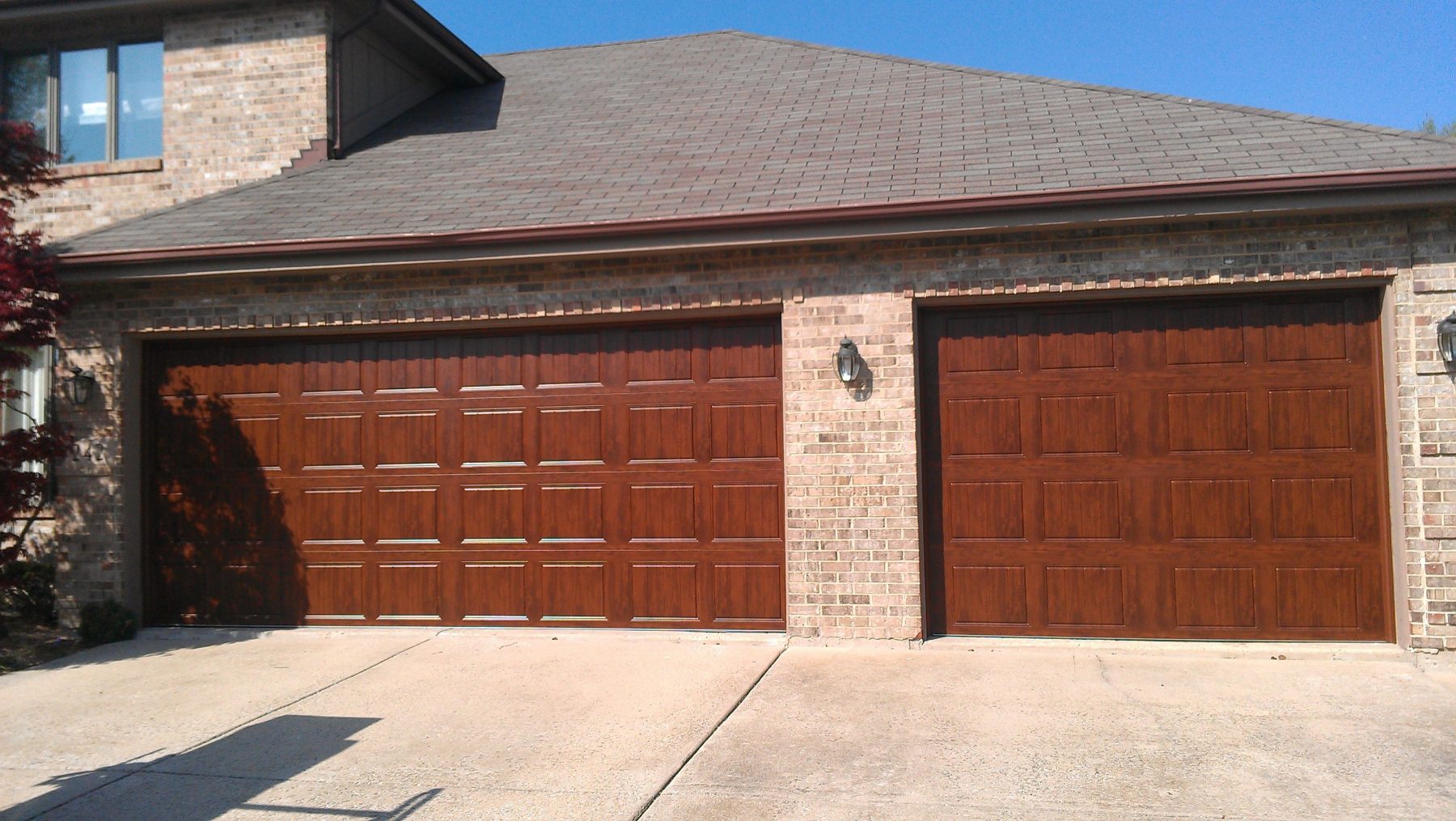 This wood series door was installed to bring a traditional look to this customer's home.