Garage Door Repair and Installation Professionals
Serving Romeoville, IL & Surrounding Regions for 40+ Years
The city of Romeoville, which dates back to the middle of the 19th century, was known at different points in time for its stone quarrying, agriculture and dairy farms. Years later, many new subdivisions helped the city to expand and the population grew once again.
Today, this suburban city situated along the Des Plaines River has around 40,000 residents. Since the early 1980s, the team at A-All Style Garage Door has been serving the residents of Romeoville and the surrounding areas. We have grown with the city and are pleased to be able to offer garage door repair, replacement and installation services to the homeowners of this community.
Trust A-All Style for Comprehensive Garage Door Services
At A-All Style Garage Door, our team of professionals works with all garage door makes and models. We offer free estimates so you'll know exactly what is wrong with your garage door and how much the repair will cost. Following your appointment, we will provide you with different options on how you can solve whatever garage door issue you are facing. If you would like to set up an appointment, please let us know!
Our services include regular maintenance so you can keep your garage door operating smoothly all year long. We offer yearly tune-ups as well as work like making adjustments to the tracks and springs, lubricating the moving parts on the doors, replacing bottom astragals and more.
Our garage door repair service includes everything from replacing the weather seals to fixing the garage door opener. More extensive repairs are no problem — our experienced team can also handle bent tracks, roller hinge repairs and much more.
If something unexpected happens and you need an emergency garage door repair, we are available 24/7. Our emergency services include live support and guarantees on the work and parts we use. Our warranties cover nearly all of our services. All new garage door installations come with a three-year warranty on parts and labor. New opener installations include a one-year warranty.
Browse Our Clopay® Collections
As an Authorized™ Clopay Dealer, we have a wide variety of premium garage door collections that you can choose from. Some of our available Clopay ranges include:
AVANTE® collection
CANYON RIDGE® collection LIMITED EDITION series
CANYON RIDGE® collection MODERN series
CLASSIC™ WOOD collection
GALLERY® collection
While these collections offer different styles and color choices, you are also welcome to create your own custom garage door. Creating a custom design gives you more options for crafting a door that complements your home's unique architecture and style.
Discover How the Team at A-All Style Garage Door Can Serve You
The team at A-All Style Garage Door has years of experience serving the Romeoville community. If you have any questions about the garage door maintenance, repair or installation services that we offer, please let us know! We look forward to providing you with a free estimate and getting to know more about your specific needs and style.
Following your estimate, you will receive fast service so that you can go back to life as usual with a fully-functioning, reliable garage door.
What Our Clients Say:
"Our door stopped working one day and I had no idea how to fix it. These guys came out in the afternoon and got it working again in no time."
- Satisfied Customer (February 2019)
"We had a new door installed by these guys. They helped us pick out a door that fit the design of our home and installed it a week later. Very happy with their service."
- Satisfied Customer (September 2018)
Featured Projects in this Area: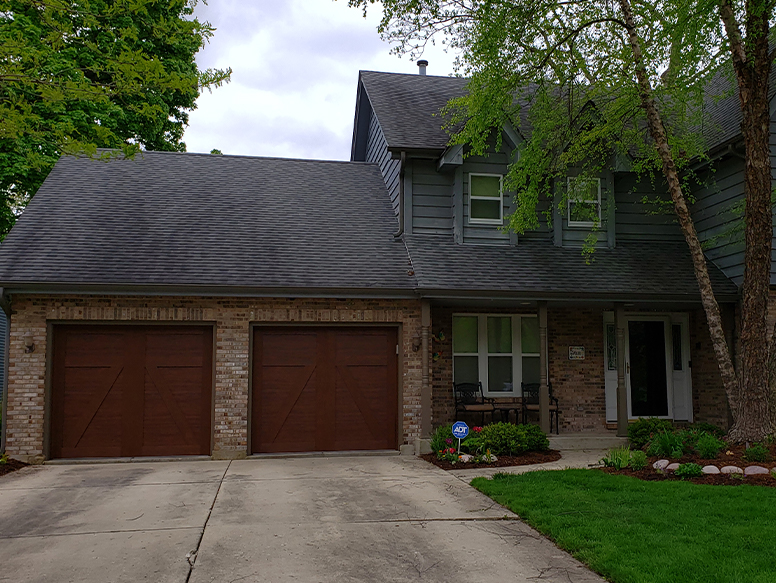 This pair of Gallary Collection doors compliment this homes design. These doors are also available in insulated options for those harsh Illinois winters.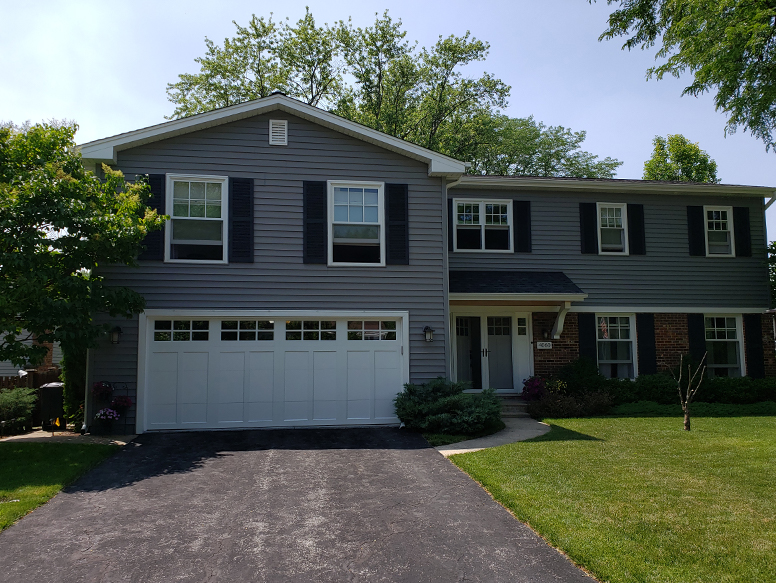 A new Classic Collection door with upper glass windows allows for natural lighting in the garage without sacrificing security.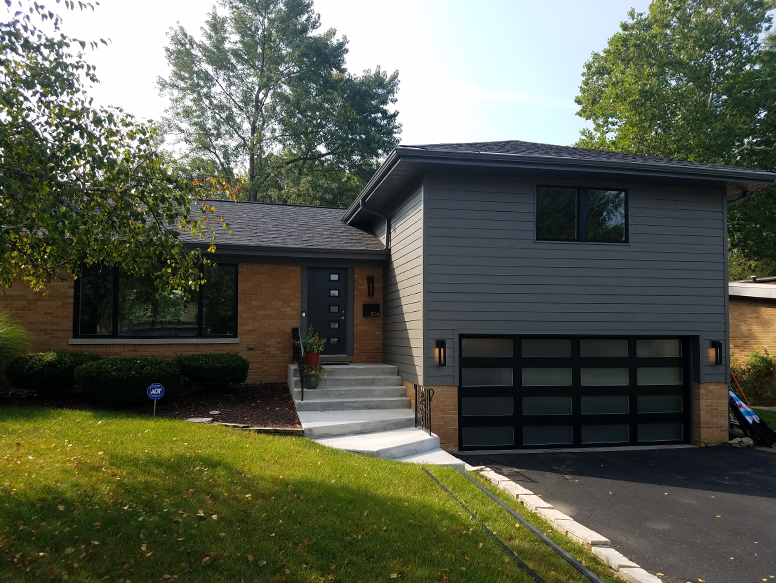 This new Canyon Ridge Collection door brings a modern look to this home.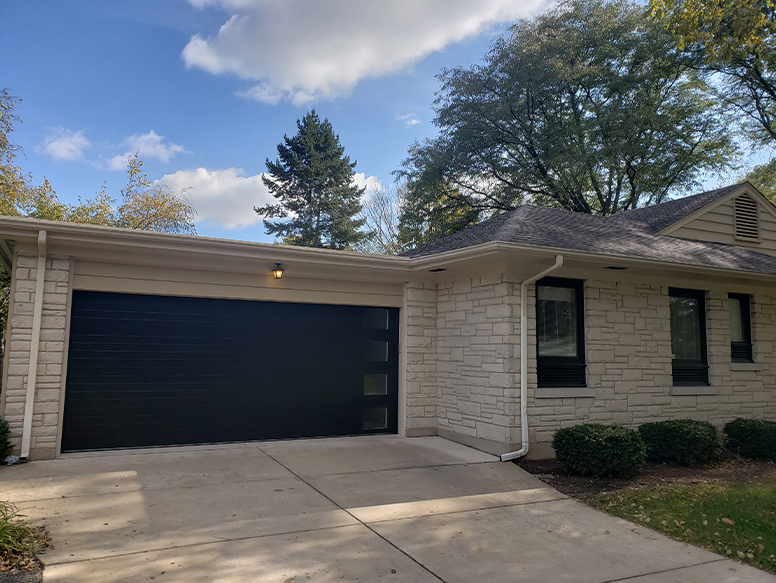 This customer received a new Modern Steel Collection door to bring a fresh design to their home.