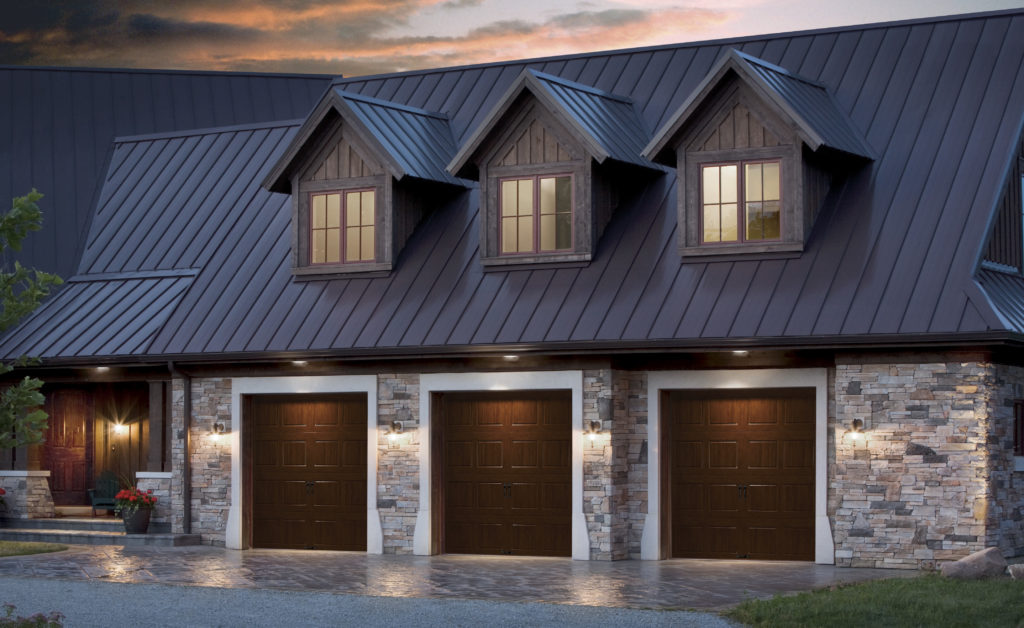 Many homeowners don't know where to start when searching for garage door products and services. They may look online for local providers, or they may ask friends and neighbors for recommendations. The process that leads you to your garage door product and service provider is incredibly important to the success of your project. It's important to look at other factors in addition to the lowest price if you want to avoid the dangers of cheap garage doors or garage door service. Here are a few ideas for making sure you find the best service provider for your home.
Finding the Best Service Provider
It's always tempting to go with the low bidder on home improvement projects, but you often get what you pay for in terms of garage door service. It's better to look for a blend of characteristics, including a reasonable bid, plus other important factors.
When searching for a garage door installation or repair professional, consider how long they've been in business. Not only is this a reflection of experience, but it's also an indication they are doing quality work with the ability to sustain a long-term pipeline of customers. An established full-time business – rather than working from an unmarked truck or as a side job – also indicates a commitment to the industry and a dedication to doing quality work.
Make sure your garage door pro is insured and they give you a contract in writing before work begins. You also want to ensure that the company you hire to work at your home knows and complies with all local rules and regulations.
You can also take advantage of the many online tools available for researching prospective service professionals. Check the company's standing with the Better Business Bureau as well as Google+ customer reviews, and take a look at review sites like Angie's List. It's far better to discover something about a service provider before work begins than during a project.
The Dangers of Cheap Garage Doors
When it comes to searching for your next garage door, think in terms of value rather than price. For example, you may find a garage door for half the price of one that looks similar, but there's often a good reason why one garage door is more expensive than the other – even when they look the same. One might be made of a stronger material, one that will last much longer and help save you money in the long run. Perhaps one includes insulation that will help make your home more efficient and save you money on heating and cooling.
A garage door should be tough and durable – qualities you'll rarely find in a cheap product. We experience harsh winters here in the Southwest Chicago suburbs, and only tough and durable garage doors can properly withstand the snow, wind and ice that come our way during the coldest months of the year. A tough, durable garage door can also withstand the daily demands of a household. A garage door is often a front door for families – the main point of entry into a home. All that raising and lowering of a garage door takes a toll after a while, and a cheap garage door product will fail and need extensive repairs far earlier than something more substantial.
Avoid Low Quality Garage Door Openers
What applies to garage door products also applies to garage door openers. A garage door opener is an electric appliance that should be able to work without issue for many years. That means quality design and construction, as well as features that will keep your garage door opener operating even in the case of power surges, outages, severe weather and other similar situations.
It's always a good idea to look for well-known brands such as Liftmaster or Clopay. These trusted manufacturers – both for garage doors and garage door openers – have track records of success in connecting customers with quality products for their homes. Beware the off-brand garage door or garage door opener that's trying hard to look like a product from a trusted brand – but without the long track record of quality design and construction, as well as dependable performance.
Check Out Our Other Buyer's Guides From A-All Style Garage Door
Why Choose A-All Style Garage Door
A garage door is an investment in your home, one that should help make it safer and more attractive. When you're looking for the perfect garage door service provider in Naperville and surrounding communities, look no further than A-All Style Garage Door. We've been proudly serving this area since 1981, and offer a three-year warranty on garage doors and one-year on openers.
We offer high-quality Clopay® garage doors and LiftMaster® garage door openers, and our team of highly trained technicians delivers the fast and effective service you deserve. Don't settle for just any garage door service provider – choose the company that is committed to doing things the right way.
Contact A-All Style Garage Door to schedule a repair or get a free estimate on a