How Much Does It Cost to Install a Garage Door?



A garage door isn't something you buy every day. In fact, most homeowners will only buy one or two of them in their lifetime. That means, unlike the price of milk, eggs and gasoline, most homeowners aren't familiar with the price of garage doors. If you ask the average homeowner how much it costs to install a garage door, their estimate might be way off the mark.
This is due to the many factors that influence garage door prices. Depending on what style and quality a homeowner chooses, the garage door can be fairly inexpensive or a significant investment. Garage doors typically cost between $300 and $4,000 — and most homeowners spend around $1,000 for the door and installation. To get a better idea of the cost range, use the following averages, which are based on door model:
Single models: $400-$700
Single standard models: $800-$1,000
Custom models: $1,200-$8,000+
Solid wood custom models: $2,500-$6,000+
Additionally, most homeowners spend $150-$300 on an automatic garage door opener for their door, not including installation.
What Factors Influence Garage Door Costs?
The price range for each style of door is so broad due to the many options available. Homeowners can choose everything from a basic steel door to a custom-designed wooden door with windows. Each aspect of the door's design affects the price. Here are some of them:
Specialty Designs
Customized doors add to the curb appeal of a home. Designed to mesh with the rest of the property's style, a custom garage door can provide the perfect finishing touch to a home's exterior. Panel designs, custom paint colors and patterns are the most common customizations. These make the door distinct and allow for coordination of preexisting color and design schemes of the property.
Windows


Windows can add aesthetic appeal to a garage door. They can also offer functional advantages, including allowing additional light and ventilation for your garage. To maintain effective insulation for a garage door with windows, homeowners can choose insulated glass options.
Of course, adding windows to a basic door increases the overall costs, as does the selection of insulated glass.
Insulation
Garage door insulation can reduce utility bills and create a more comfortable space. Adding high-quality insulation to a garage door will increase the price of the door. However, homeowners can recoup this cost in energy savings. Homeowners can choose from a variety of insulation materials and R-values.
The R-value measures the thermal resistance of the insulation, or the material's ability to maintain a certain temperature. Higher R-values mean greater resistance to temperature change. They also typically mean a higher price point.
When selecting insulation, homeowners can choose from two main options:
Polystyrene: This material is the more affordable option. Lightweight and easy to install, it efficiently increases the R-value of the garage door. Polystyrene is available in sheets that installers cut to fit against individual garage door panels. The sheets are available in various thickness, with thicker sheets creating more insulation. Polystyrene R-values typically range from R-2 to R-9.
Polyurethane: This option is denser than polystyrene, making it a better insulator and also more expensive. R-values for polyurethane range from R-12.9 to R-18.4. Due to its density, polyurethane provides additional support to the door and offers a sound-dampening effect. These added benefits often make polyurethane worth the extra investment.
In addition to the main door insulation, garage doors typically feature weather-stripping at the bottom. This adds another layer of protection against temperature changes and it also helps keep out pests.
Hardware
Garage door hardware encompasses the mechanics of the door as well as decorative handles on the exterior. Like most products, hardware is available in a variety of styles, materials and qualities. Homeowners who want to extend the longevity of their garage door can spend a little extra in this category to invest in high-quality springs for their door. This could save money on repairs and replacements in the long run.
Door Materials
The primary material of the garage door is a major factor in determining the final cost of the door and how much it is to install a new garage door. It also greatly affects the durability and appearance of the door. Homeowners can choose from several options for their garage door material:
Steel: Steel garage doors are the most affordable option which makes steel the most commonly used material. Steel is very durable, rust-proof and resistant to dents and dings. Steel can also be designed to mimic the appearance of stained wood.
Vinyl: Although not commonly used, vinyl doors also resist dents and are rust-free.
Aluminum: This material is also dent-resistant and is more rust-proof than steel. Aluminum can be designed to mimic the appearance of wood as well as many metallic anodized finishes.
Synthetic or Faux Wood: Wood composite doors offer a realistic grain, feel and texture without the finishing and maintenance of real wood. While generally more expensive than vinyl, this can be a great option if you like the look of a wood garage door without the price tag and upkeep.
Custom wood: Wooden garage doors are the most expensive option. They are made of solid wood and are customizable in design. They offer durability and natural beauty.


Door Style
When homeowners picture a garage door, the most common image is a traditional roll-up door. It's important to note that other style's of garage doors are available:
Swing-out: With this style, two garage doors open out from the center of the garage. This keeps the ceiling clear for storage options.
Swing-up: This garage door is made of a single piece of material. It swings up from the floor and pulls into the ceiling. The style is also referred to as "tilt-up."
Sliding: Sliding doors feature two doors that slide along a track at the top of the opening.
Roll-up: This is the most popular option. Roll-up doors are made of sections that separate and bend as the door rolls up next to the ceiling. This style is also called a "sectional door." Best choice for use with a garage door opener.
Door Sizes
Garage doors are available in various widths to suit different home styles. A two-car garage may feature a single door that spans the entire opening or two single doors. The standard height for garage doors is 7 feet, but can typically range between 6'3" and 8'. The width varies from 8 feet to 18 feet. The width and height of the door greatly affects how much it costs to install a new garage door. Doors for single-car garages are typically cheaper to install than those for two-car garages.
Lighting


Exterior lighting is a popular option for garages. Illuminating the garage door can add security as well as aesthetic appeal. Of course, this additional feature also increases the overall cost of the garage door installation.
Location
Products and services have different costs based on where your home is located. Prices in the Chicago suburbs typically vary from those in southern Illinois or other parts of the country. Even within the same city, construction styles and values of homes vary. The type of door you need for your particular type of home affects the cost of garage door installation as well.
Workmanship
Many homeowners have found out the hard way that you get what you pay for. High-quality workmanship simply costs more. However, the savings it offers in reduced repairs and headaches is well worth the additional initial investment. For garage door replacement, use a company you trust to get the job done right the first time. It may cost a little more, but you'll be happier with the long-term results.
Choosing a Clopay® Garage Door
As you consider your options for garage doors, it's important to keep quality in mind. Whether you decide to customize your door, insulate it, add windows or go with a simple style, the quality of your door is ultimately determined by the manufacturer. That's why it is important to choose a garage door company that offers high-quality products.
Clopay is an industry-leading brand that offers a wide selection of doors to suit every taste and budget. The costs of Clopay garage doors vary depending on the features previously discussed. Homeowners can choose the features most important to them to create the ideal garage door for their property.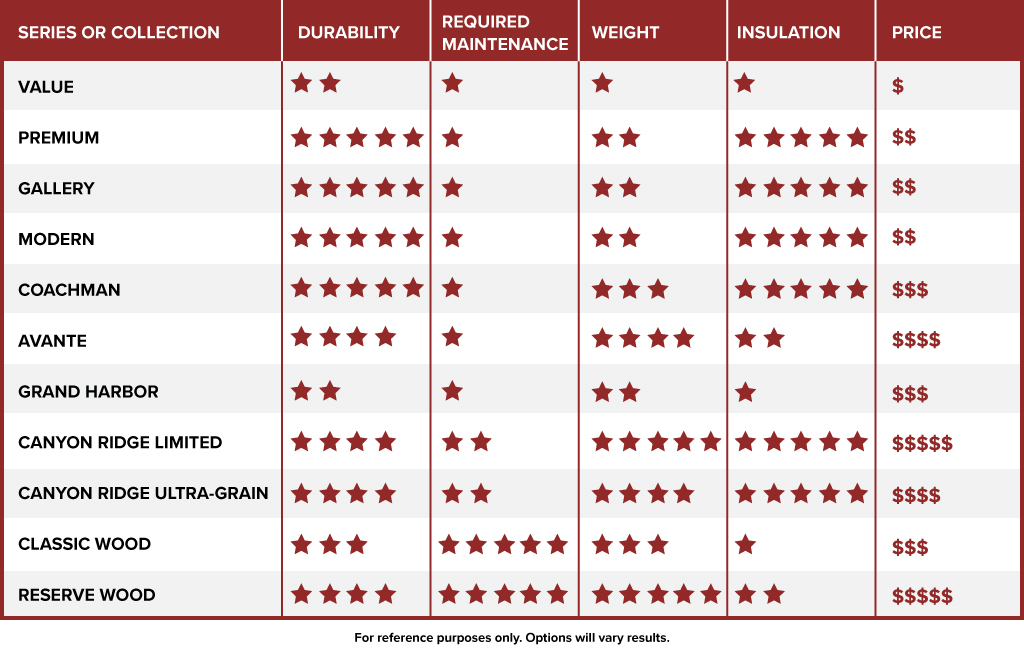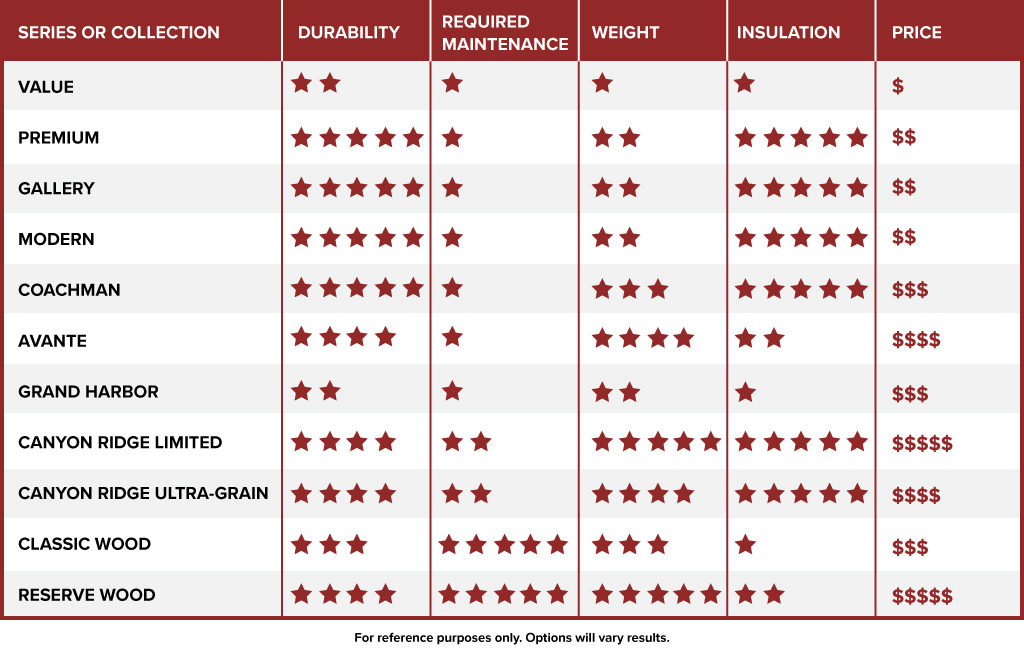 A-All Style Garage Door Co. offers a complete line of Clopay garage doors. This line includes a comprehensive selection to offer something for every taste and budget. Homeowners can choose from a number of different garage door styles such as:
You can even design your own customized door to create the perfect match for your home.
Should I Hire a Professional to Install a Garage Door?
Once you've decided which garage door will best suit your home and budget, the next question to consider is installation.
When considering how much it costs to install a garage door, many homeowners wonder if they should try to tackle this project themselves. Often, home projects are much cheaper if homeowners choose the DIY route. They contemplate how much they could save by installing their garage door on their own.

While there are many instances when DIY is a good option, this is not one of them. First of all, this is a two-person job. Absolutely no one should try to complete it on their own. Second, installing a garage door requires advanced carpentry skills. Third, the installation also requires knowledge of residential electrical systems. And most importantly, all spring systems are potentially dangerous to install if you haven't received the required training and certifications – always contact a garage door professional for help.
While some homeowners possess these skills, it is highly recommended that a professional complete the garage door installation. The homeowner is probably making a significant investment in their new garage door. This makes it essential to install it correctly. A professional will ensure the door is installed properly and functions optimally, to avoid future damage. Inexperienced homeowners may not realize a door is unbalanced or has other issues and will pay for this error in repair bills down the line.
Allowing a professional to install the garage door also saves time. While a homeowner typically needs nine hours or more to complete the installation, a professional can do it in about three hours. Why spend more than a day's work on a project that you may or may not get right?
For homeowners in the Chicago suburbs, the weather is also a factor. If you are purchasing a garage door in the winter, it is well worth the cost to avoid a day or more out in the elements.
While installing a garage door may seem like a home improvement project right up your alley, having a professional install your door is highly recommended. A professional install will not only save you time, but also save money by avoiding future repairs from an improper installation.
Is a New Garage Door Worth the Investment?
As you consider installation costs and various options that affect the price, you may wonder if a new garage door is worth the investment. Here are a few quick facts to help you decide:
A Garage door replacement offers an average of 91.5 percent return on investment.
Remodeling Magazine reports that a new garage door is among the most valuable home improvement projects you can complete.
A new garage door typically costs less than $2,000. This is an affordable option to improve your home when compared to other high-return projects such as kitchen and bathroom remodels.


This significant return on investment is created through increased home value and appeal. The new garage door:
Boosts curb appeal: Your garage door can either increase your home's curb appeal or detract from it. A tired door that is scratched, dented and worn adds nothing to the attractiveness of your home. A door that does not match the overall style of the property also diminishes its exterior appeal. A new door that is designed to match the rest of the home can send the property's curb appeal through the roof.
Offers resale value: A large portion of the home's exterior is made up by the garage door. It is often the first thing a potential buyer sees when they visit your home. A new garage door that is designed to accentuate your property's architecture and style makes a great first impression. Your home's sharp exterior makes it more attractive to buyers, makes a sale more likely and helps increase the price buyers are willing to pay.
Saves energy: An insulated garage door can greatly reduce utility bills. Investing in high-quality insulation can produce savings that more than pay for the garage door over time.
Reduces noise: Older garage doors are often quite noisy. As parts wear out, the racket increases. New garage doors run smoothly and quietly. You'll enjoy quieter surroundings and fewer interruptions. This is particularly helpful if the garage is under a bedroom or nursery.
Protects the home: Modern garage doors offer solid construction and new security features that help protect the garage and home from the elements and intruders.
Adds convenience and appeal: Some homeowners use their garage for purposes other than vehicle storage. If you plan to use this space for a workshop, garden shed, man-cave, sitting room or other unique idea, a new garage door can enhance this space. Enjoy extra sunlight through new garage door windows and a comfortable environment created by insulation.


How Much Does It Cost to Install a Garage Door in the Naperville, Bolingbrook Area?
Project costs vary in different parts of the country. That's why it's important to find a local garage door installer to help you determine the exact costs for your area. As mentioned, many homeowners spend around $1,000 on their garage door, but this price is affected by the myriad factors discussed previously.
In the Chicago suburbs, homeowners can expect to pay between $700 and $1,100 for standard single-door installations.
If you are considering garage door installation, request a free estimate from A-All Style Garage Door for a quote tailored specifically for your project.


Why A-All Style Garage Door
Established in 1981, A-All Style Garage Door Co. is dedicated to offering the highest-quality garage doors and garage door openers at affordable rates. We consider it a privilege to serve the residents of Naperville, Bolingbrook and the surrounding Chicago suburbs with customer-centric methods and unparalleled products. Our service advantages include:
Local business: We are locally owned and family-operated and take personal pride in every aspect of our business.
Quality products: A-All Style Garage Door carries all models of Clopay Doors as well as LiftMasterTM electric operators.
Warranty: We offer a three-year warranty on repairs and installations.
Professional service: Our team is insured and can service all garage door brands.
Promotions: We offer cost-saving promotions and senior discounts.
References: More than 90 percent of our current work comes directly from referrals and repeat business.
Industry leaders: We proudly hold an A+ rating with the Better Business Bureau.
Full-service expertise: As garage door experts, A-All Style Garage Door Co. offers garage door repair, spring repair and replacement, garage door opener repair, emergency garage door repair, panel replacement, garage door roller repair and replacement and garage door cable repair and replacement.
Free estimates: We provide free estimates based on your exact needs.
Check Out Our Other Buyer's Guides From A-All Style Garage Door
Taking the Next Step
When you need help with the next step and would like a quote on to find out how much to install a new garage door for your home, contact A-All Style Garage Door. We will listen to your needs and help you determine the best garage door solution for your setting. Contact our team to receive your free quote and get started on transforming the look and appeal of your home!
Garage Door Trends
If you're thinking about buying a new garage door, you may wonder if there have been any new trends in the industry. After all, buying a new garage door is a great opportunity to modernize and update the look of your home. With that in mind, here are some of the best garage door styles and trends.
What's Trending?
There are a lot of pretty garage door ideas for you to choose from today, so figuring out what kind of garage door to buy will require a combination of your own personal taste and your knowledge of what passes for stylish garage doors. Two aspects of today's garage doors you will want to consider are color trends and general style trends.
Garage Door Color Trends
One of the biggest color trends we are seeing is a wider range of colors. People are moving away from the traditional muted browns and whites and experimenting with greens, blues and other colors at varying levels of intensity.
Don't be afraid to choose a bold color, but make sure there's a strategy behind it. For example, some people choose a garage door color that matches their landscape features, like the green of their lawn or the blue of a water fountain.
You may also choose colors that match your house. If you're going for a direct match, match the main color of the door with the main color of the house. Then if you want, paint garage door trim to match the trim or accents of the home. Looking for the exact color of your garage door to paint the trim or other parts of your home? If you have a Clopay door, simply visit your local paint store.
Have a custom color you love for your new garage door? Just provide a Sherwin Williams paint swatch, and you can order a new Clopay® door featuring Color Blast®. This solar-reflective paint system provides beautiful custom matched color while protecting your door from the elements.
Garage Door Style Trends
The biggest style trends when it comes to garage doors revolve around taking advantage of the newest technology, both for your door's appearance and operation.
Insulated garage doors have become popular as part of an overall effort to create a sustainable home. Insulated garage doors reduce the amount of heat that escapes the home in winter, and they allow less heat in during summer — dramatically reducing your heating and cooling costs and saving energy (while saving you money).
People who are buying new garage doors are also taking advantage of Smart home technology like LiftMaster's® MyQ system. MyQ is a Smart garage operating system that allows you, after installing a simple app on your phone, to control all of your garage door's functions wirelessly, from wherever you are. If you are in the office and can't remember if you shut the garage door, you can check and close it right there as long as you have a Wi-Fi connection. Or, if you need to let someone in and you're not home, you can open the door remotely from your phone.
Check Out Our Other Style Guides From A-All Style Garage Door
In the Southwest Suburbs of Chicago, let A-All Style Garage Door Company Help You Show off Your Garage Door Style
If you live in Naperville, Plainview, Lockport, Bolingbrook or elsewhere in the southwest suburbs of Chicago area, A-All Style Garage Door Company can help you with all your garage door needs. We have Clopay® doors with Color Blast®, insulated doors and LiftMaster® garage door openers with MyQ technology.
If you need help deciding which door is right for you, just have a look through our gallery , or use the Clopay® door imagination system to see what your new door might look like. We are also here to help if you are struggling with design decisions and color options. Contact us for a free design consultation and door estimate!
Garage Door Repair vs. Replacement – How to Decide
It's the ultimate garage door question: Repair or replace? Obviously, in most cases, it will be cheaper and less time consuming to repair your garage door rather than replace it. But there are some situations when replacing the garage door is just the best option. How do you know which way to go? Here are a few guidelines to consider.
When to Repair Your Garage Door
The following circumstances will likely be remedied with a garage door repair:
Cosmetic Damage Is Minimal: If the problem is minor damage to the door that could be fixed by simply replacing a panel or painting over the damage, repair is probably the better option. Note that in some cases, what may appear to be cosmetic only can sometimes also involve hidden structural damage to the tracks. If you are unsure, contact a professional.
The Door Is Not Working Well: If your door is going up or down slower than normal, if it shudders or hesitates when opening or closing, or if it's making a lot of noise but is still opening and closing fully in a reasonable amount of time, a minor repair will often do the trick.
The Door Is New: If you've purchased your garage door in the last five years, you should still be able to get more use out of it. This is especially true if you've purchased a high-quality door like a Clopay® door. In addition, most high-quality door companies offer a warranty that will cover you in some circumstances.
When to Replace Your Garage Door
There are situations that will require more than just a repair. Here are a few of them:
Cosmetic Damage Is Massive: If your door has major rot or rusting due to age and the elements or if the damage is across the entire door and not just a panel or two, it's probably time to go for a replacement.
The Door Is Not Working at All: If your door will not open or close at all or is stuck halfway, it's possible that a repair will be the answer. It may, however, be symptomatic of a bigger problem that could necessitate a repair almost as expensive as getting a new door — in which case it's probably a better value to buy a the new one.
The Door Is Older: If your garage door is 10 years old or older, things are going to start to wear out on a regular basis. If the door is damaged or not working properly, this could be a good opportunity to start fresh.
Check Out Our Other Buyer's Guides From A-All Style Garage Door
A-All Style Garage Door in the Southwest Suburbs of Chicago
If you have a home in Naperville, Plainview or another spot in the southwest suburban Chicago area and are not sure whether it's time to replace or repair your door, contact us at A-All Style Garage Door Company. We'll help you figure out what to do based on your budget and the condition of your door.
Whatever you decide, we can give you a free and fair estimate on either repair or replacement to help you make your decision.
Businesses That Started in a Garage

Most of us have heard legends of famous people who started in their garage — for example, stalwart computer pioneers like Bill Gates and Steve Jobs, with little more than a few tools, a large workspace and their imagination ended up develop world-changing companies. For them, and people like them, the garage can be the most important room in your house.
It makes sense to use a garage as an office if you're starting a business from your house. There's lots of space and you have privacy from the prying eyes of the outside world. Perhaps this is why startup companies in garages are so common.
Not everyone who starts a business in a garage will go on to greatness, of course, but there are dozens of ultra-successful companies that started in a garage.
Amazon
A garage is the perfect place to start a small online bookstore. That's exactly what Jeff Bezos thought in 1994 when he started Amazon in his garage in Bellevue, Washington. He sold his first book out of that garage in 1995 on Amazon.com. Twenty years later, Amazon is the largest online retailer in the world, and Bezos is worth billions.
Apple
The classic garage startup story — in 1976, 21-year-old innovator Steve Jobs joined forces with computer whiz Steve Wozniak to launch their own computer company. Their first product was a computer they built in a Los Altos, California garage. They managed to sell 50 of those new "Apple Computers", which they manufactured in another garage in Cupertino, CA, for $500 each. Not bad for a couple of kids in a garage!
Even better was the company they built, which has become so dominant in the computer space that they practically own the lowercase letter "i," along with a company worth hundreds of billions of dollars.
Disney
Few people realize it, but the entertainment megalith now known as Disney had very humble beginnings. Before all the movies, cartoons and theme parks, Walt Disney had the idea to start a movie studio in a one-car garage that his uncle owned. Walt and his brother Roy set up their first Disney Studio in that Los Angeles garage, and the rest is history.
Hewlett-Packard
One of the most famous garages in Silicon Valley belonged to one of the most famous garage startups of all time. The garage at 367 Addison Avenue is where Bill Hewlett and Dave Packard joined forces in 1939 to form Hewlett-Packard, a company that defined computers and business machines for decades.
Google
The company that may have been responsible for your ability to find this article might never have existed if it hadn't been for a garage. Larry Page and Sergey Brin started the world's premier search engine in a little garage at 232 Santa Margarita Avenue in Menlo Park, California.
Harley Davidson
Of all the garage start-ups, this one makes the most sense. William S. Harley and Arthur Davidson built their first motorcycle in 1903 in a garage in Milwaukee, Wisconsin. Today, you can find Harley-Davidson motorcycles in garages all over the world.
For more information about garages, or to order a new garage door in the southwest suburbs of Chicago worthy of a legendary garage startup, contact A-All Style Garage Door today.
History of Garage Doors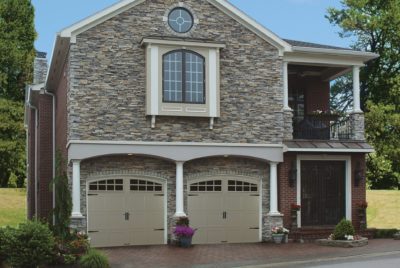 For as long as there have been cars, there have been garages. Not only did they have garages 100 years ago, but there have been some form of garages since the beginning of civilization!
When was the first garage built? Thousands of years ago! For as long as there have been wheels, people have been building places to put them. Here are some little-known facts about the history of garages and garage doors.
Early Days of the Garage
What did the first garage door look like? While garages have been around for thousands of years, the earliest known structure with a door that could be called the ancestor to today's garage was the gatehouse, which first appeared around 450 B.C.
Ancient people used gate houses for many things, but one of those things was to store Roman chariots — which means the steel gates that came down to protect those chariots from theft were the very first garage doors.
Pre-Depression Era Garage Door
The next evolution in garage doors came around the 18th century. These were carriage house doors. If anyone were to ask you what old-time garages were called, the answer they might be looking for is "carriage house."
Were carriage houses like garages? In many ways, yes. They were effectively small barns, since the primary mode of transportation at the time was a horse with carriage attached. Carriage house doors were wooden doors that swung outward. Today, the "carriage-house style" garage door is one that looks like those doors of old, but it opens upward like a modern overhead garage door.
Modern Garages
The first official private garage first appeared around 1902, but these were still swing out door structures similar to the carriage house door. This created a problem when it snowed since the snow would block in the doors and prevent them from swinging out.
The garage doors as we know them today arrived thanks to an inventor named C.G. Johnson, the father of the modern garage door. Not only did he invent the overhead operation garage door in 1921, but he invented the first electric garage door in 1926.
In the 1950s and 1960s, architects finally got the idea that it would be wise to build homes with garages attached, since after World War II nearly everyone owned at least one car, and many people owned two. Because cars were so big at the time, these garages represented a huge portion of the home's overall size.
Today, garage doors have seen massive improvements and advancements. They are safer — thanks to photoelectric eyes and other sensors that stop the door from coming down if there is something underneath it. They are tougher because of materials like steel, aluminum and composites. They offer more protection, thanks to insulation options, and they also look better. Companies like Clopay® offer a wide variety of colors and styles for garage doors, including the previously mentioned, and highly popular, carriage house style.
To request installation of a brand new Clopay® door or to schedule a repair of an existing door in the Chicago southwest suburbs area, contact A-All Style Garage Door today.
Does My Garage Door Need a Tune-Up? Plus, Free Annual Maintenance Checklist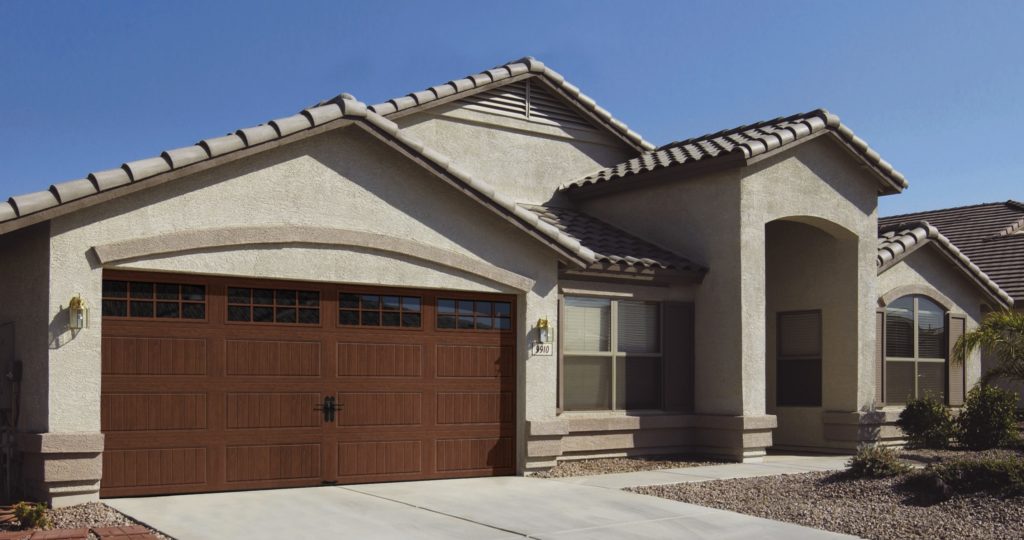 A good garage door is like a good umpire. If they're doing their job well, you don't even notice them. Still, a garage door system is a piece of mechanical equipment. It has moving parts that can fail or wear out, so it is important to ask yourself, "does my garage need a tune-up?" from time to time.
There are two situations specifically where a tune-up is likely necessary:
Something is wrong with the door.
Things can go wrong with your garage door before it stops working entirely. If your door is excessively noisy, opens and closes much more slowly than it should or shudders when going up or down, for example, a tune-up is probably called for. Here are some common problems that you may be having with your garage door.
A year has gone by.
Garage door systems get old just like the rest of us, and just as we should go in for a yearly physical, garage door yearly maintenance is ideal if you want your garage door to have a long life.
While you should have a professional perform your annual overhead garage door maintenance, there are some DIY garage door maintenance steps you can take to get a jump on things. Here is a free annual maintenance checklist for how to maintain a garage door.
Garage Door Maintenance Checklist
Check for Gaps
If you are inside the garage door and it's closed, you should not see any light coming in through the door. If you do, it could be a problem with the door's balance or the weather-stripping.
Check Cables and Hinges
See if any springs, cables or hinges are loose or rusty. Tighten anything that appears too loose, but only if you can do so easily with simple household tools. If you are struggling or if a part obviously needs replacing, call a professional. If you don't, you risk hurting yourself or voiding the warranty, or both.
Listen to the Door
If your door is creaking, scraping, shuddering or excessively loud, you have a problem that you will want to have a professional address before it becomes a big repair.
Check the Balance
Turn off your garage door opener and lift your garage door manually. It should come to rest a few feet above the ground. If the door flies all the way up into the overhead track or if it goes up and then slams back down, you have a balance issue that you need a professional to fix.
Clean the Sensors
This problem usually won't need a professional. Your photoelectric eyes, or safety sensors, alert the garage door not to come down if there is something underneath it. Clean them with a cloth and a mild cleanser regularly to make sure they work properly.
Check the Track
Make sure there is no debris blocking the track the garage door needs to ride along to retract overhead.
These garage door maintenance tips can help extend the life of your garage door, especially if you do them once a season or once a month, rather than just once a year. However, at least once a year, you should have a professional do a full maintenance check and tune-up.
Be prepared for Any Situation With These Guides From A-All Style Garage Door
If you are located in Naperville, Bolingbrook, Plainfield and throughout the southwest suburbs of Chicago, you can count on A-All Style Garage Door. We'll replace any worn out springs or cables, check your door's balance and identify any potential repairs.
If we see a serious problem, we'll give you a free and fair estimate of what it would cost to fix to help you decide what to do. As a family-owned business operating in Illinois for over 35 years, we're a name you can trust. To learn more contact us.
Reasons to Have a Keyless Garage Door Opener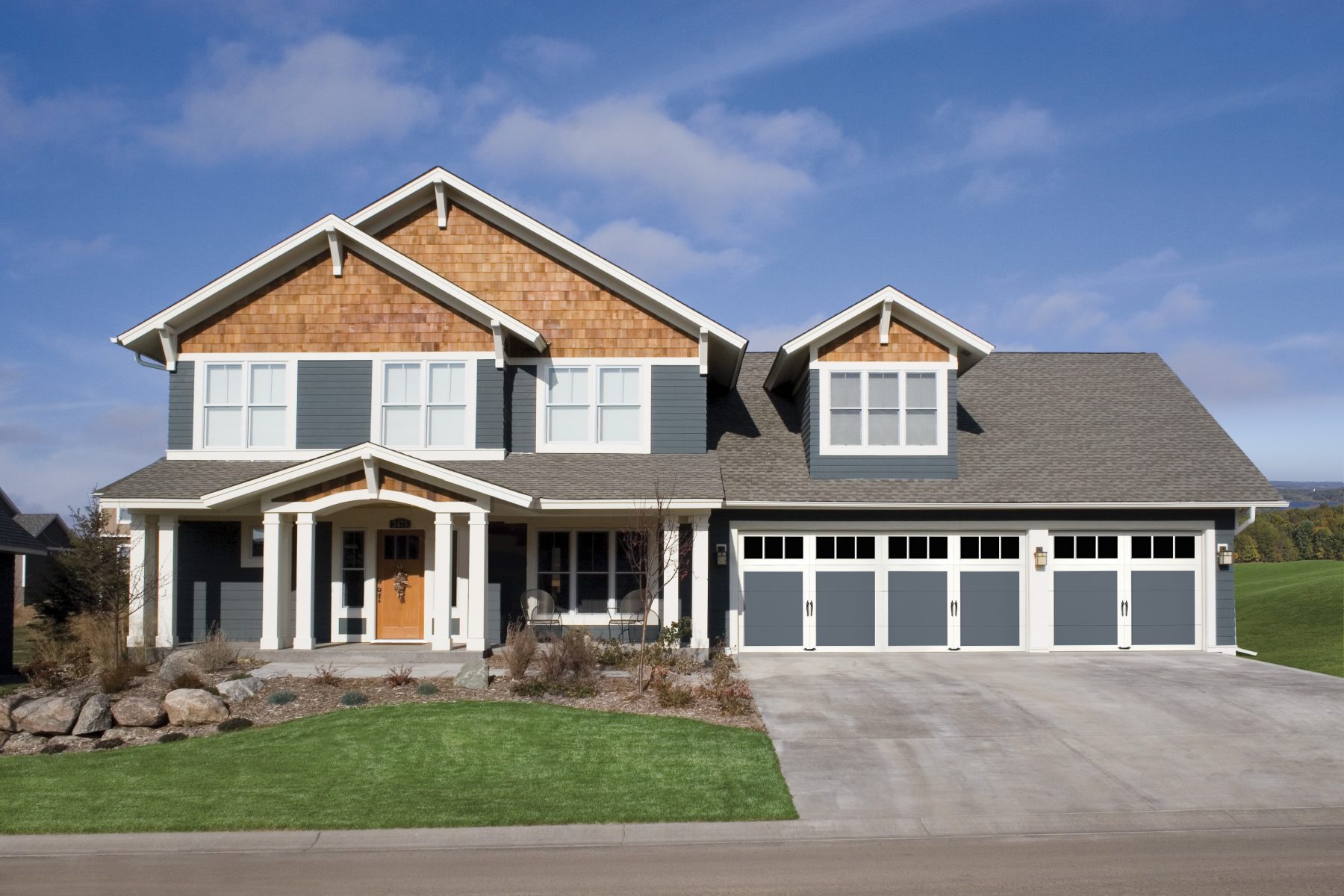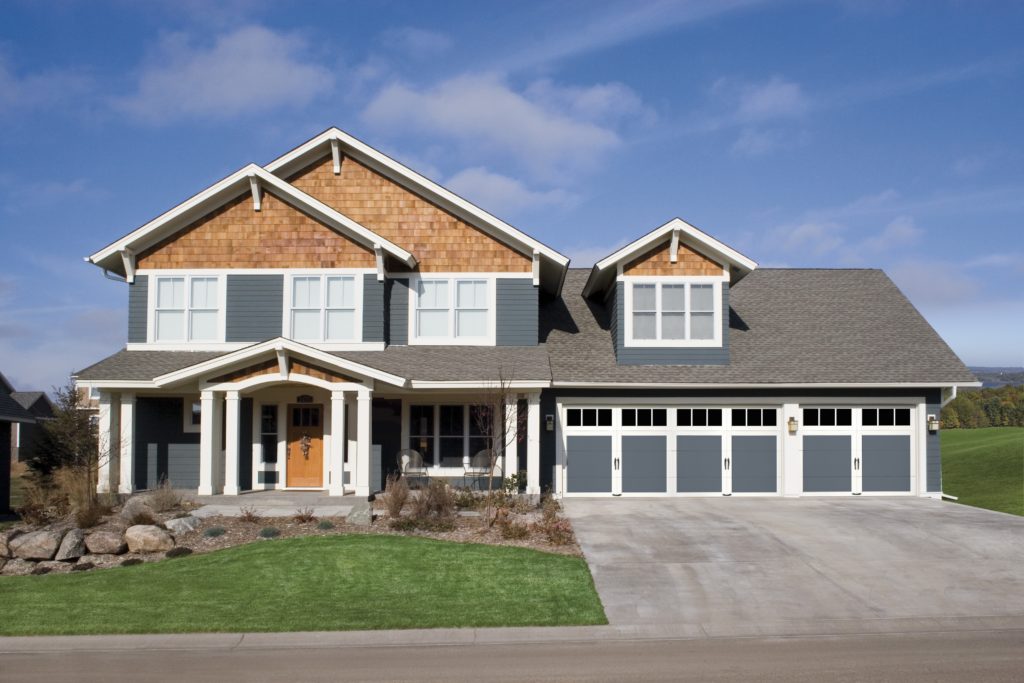 Are you considering getting a keyless garage door opener system? Are you wondering if a keyless garage door is safe? If you are working with a traditional key and lock garage door, even one that also has a remote garage door opening system, you may be wondering if you should make the switch to a keyless garage door opener. Here's what you need to know about garage door keyless entry systems.
Benefits of a Garage Door Keypad
There are several reasons why people choose a keyless garage door system, as we've listed out below:
No Lost Keys
Most of the time, you'll probably use your remote garage door opener to open your garage door. But what if you're locked out of the house and the car is in the garage, or you've misplaced that opener? With a keyless garage door entry system, it's no problem. As long as you have the code, you can get in.
Security
Remember, these keyless entry systems are much tougher to hack than systems of old. You can also change the combination whenever it suits you if you are concerned that someone has stolen it or you just want to update your code.
On the other hand, most people frequently forget who they've provided a key to, either a neighbor or a friend – and if you lose a key – you'll need to change your locks, which requires additional cost and hassle when compared to simply updating the code on a keyless garage door opener.
Temporary Codes
Possibly one of the most useful features of a garage door keypad is the ability to distribute temporary codes. Let's say you are in a situation where you have a guest coming over, but you can't be home to let them in. You may be reluctant to give them the code to your garage door, so instead, you can assign them a temporary code that only works for a limited period of time. They can get in when you want them to without giving away your regular security code.
Learn More About Ways to Upgrade Your Garage Door
Adding Windows to Your Garage Door
If you live in the southwest suburbs of Chicago or surrounding areas, call A-All Style Garage Door for installation of your garage door keyless entry system. We offer a full line of LiftMaster® garage door opener systems, including wall mount systems, we can install quickly and easily. They also include the MyQ® control panel, which allows you to operate your garage door with your phone or other digital device anywhere you can get a wireless signal. To learn more, contact us today.
Getting Your Garage Ready for Summer and Keeping It Cool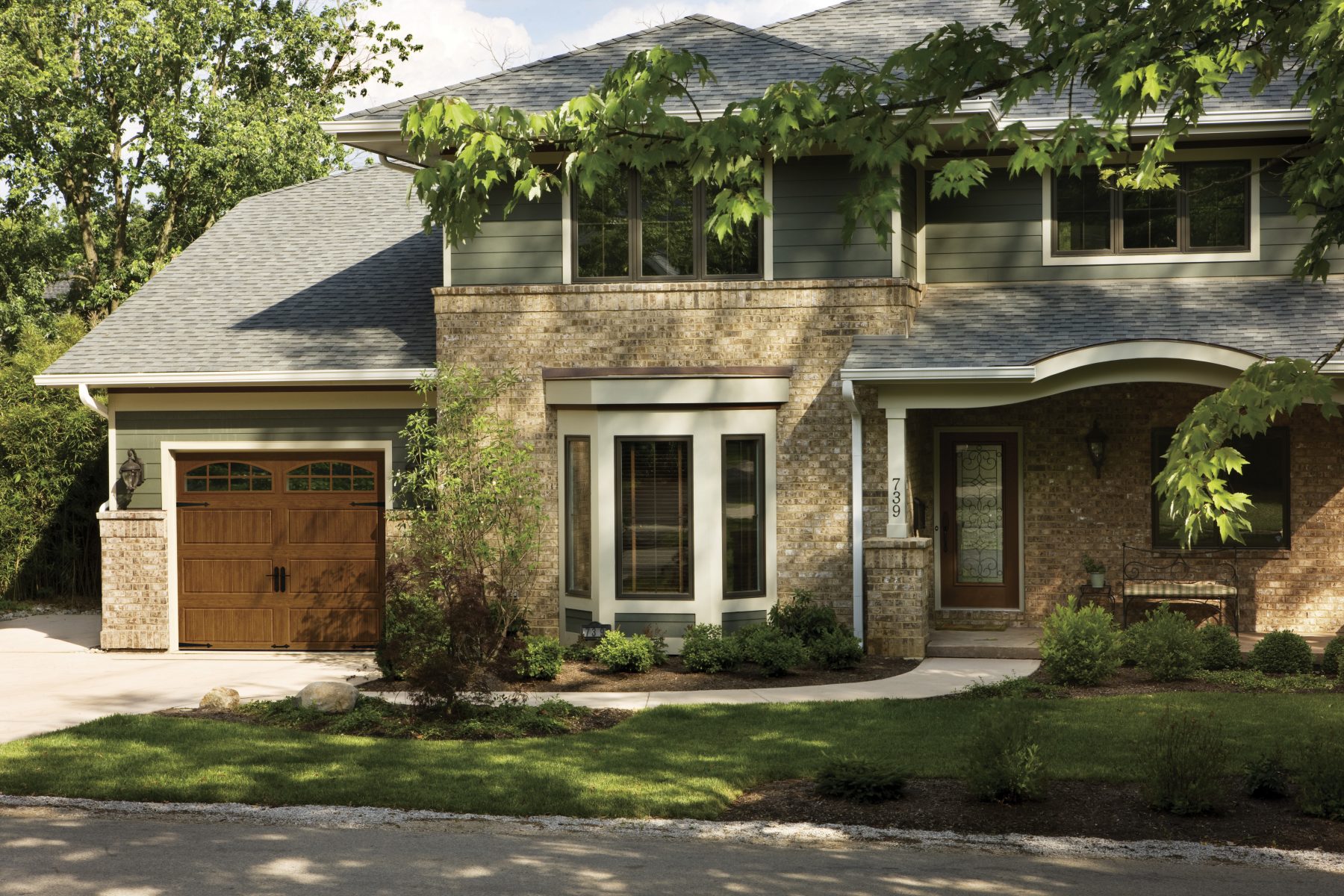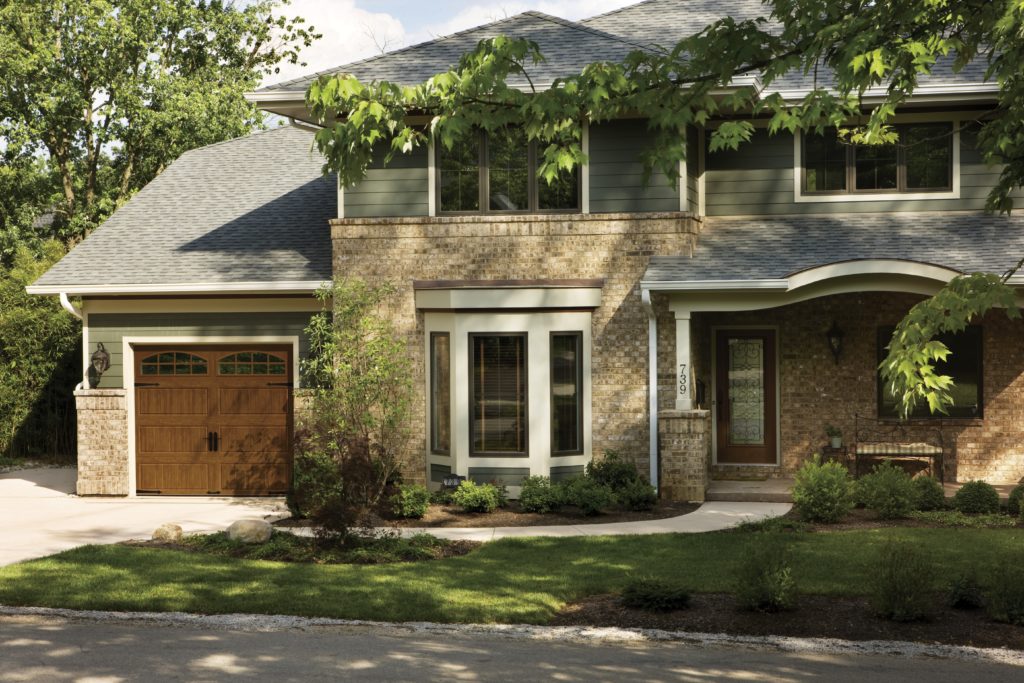 Do I need to check my garage door for summer? The answer is almost definitely yes. The Chicago area can get notoriously hot in the summer, usually hitting between 78 and 92 degrees on a typical summer day. This can cause your garage to get quite toasty if you don't know a few tricks to help make your garage cool in the summer. The garage is one of the most overlooked areas that can have a big impact on your home efficiency, and makes for a more enjoyable car temperature!
Getting a Garage Door Ready for Summer
Much of the secret to keeping a garage cool is in the garage door. What can you do to get a garage door ready for the heat? Here are a few garage prep ideas for summer:
Insulate
Make sure to properly line your garage with quality insulation that prevents heat transfer into the garage. Furthermore, if you're ready to purchase a new garage door, you can choose a Clopay® door with polystyrene or Intellicore® insulation with a high R-value to block heat from coming in and prevent cool air from escaping. Few people realize that this insulation helps protect from the heat just as much as it helps with colder winter weather.
Also, check and see, does the garage door's weather-stripping need to be replaced? Any cracks or tears in the weather stripping, or places where it is peeling off, is an opportunity for hot air to find its way into your garage.
Investigate
Make sure your garage door is working properly. If it doesn't close all the way or if there are defects in the door, it could hurt the door's ability to block heat transfer.
Check That the Garage Door Is Working Properly
To prep your garage door for the summer, you'll want to make sure it is working properly. Consider the following questions:
Does the door not move right away when you activate the garage door opener?
Does it fail to roll up and down smoothly?
Is it excessively loud?
Does it shudder or shake?
Does it get stuck?
When closed, is there any light coming through the bottom?
Any of these are signs you may want to have a professional look at the door – a properly maintained and well-working door helps not only make it more efficient, it also keeps your home more secure.
Be prepared for Any Situation With These Guides From A-All Style Garage Door
Contact A-All Style Garage Door to Ready Your Garage for the Chicago Suburbs Summer
In the southwest Chicago suburbs, the company to contact to make sure your garage is ready for the summer is A-All Style Garage Door. We can check your weather seals, adjust the balance and make sure your door is functioning as it's supposed to. We can also install new, higher R-value Clopay® garage doors in your home. For a free estimate, contact us today!
Clopay Garage Door Color Matching and Touch-up Paint

Love your Clopay garage door color, but want the rest of your house to match? We frequently get this request from homeowners looking to match trim, doors, accents and other areas of their home to their garage door color. You now have the ability to coordinate the exterior of your home to your garage door for greater curb appeal, or to match a specific home design.
In addition, many homeowners are looking for touch-up paint for their Clopay garage door. This is an inexpensive way to get the matching paint color for your garage door for minor paint fixes. Note that if your garage door is older, it may have weathered and no longer be an exact match.
For matching and touch-ups, visit your neighborhood paint store to get the perfect color match. For the most precise color matching, Behr® offers coded paint colors that precisely match Clopay Garage Door Colors.
How to get the matching color trim/touch-up paint for Clopay garage doors:
For all paint colors and Ultra-Grain® Colors, request a steel color chip of the proper door color and take it to your local Sherwin Williams retail store (or other) paint supplier. These stores will use the chip to match the paint sold in the store.
For solid paint colors, visit your local Behr® paint supplier and use the following CBP codes to get a color match in Behr Marquee®, Behr Premium Plus Ultra® or Behr Premium Plus® exterior paint.
Learn More About Stylizing Your Garage Door Colors
What Color Should I Paint My Garage Door?
Check out our Behr Clopay Color chart below for CBP Codes:

Live in the Naperville area, and have questions about matching your new garage door to your home or about touch-up paint for an existing garage door? Contact us at A-All Style Garage Door for help. If you are looking for a custom color for a garage door, we can help with that also – check out our color blast program for more information!
Wood vs. Steel Garage Doors: The Pros and Cons
When it comes time to install or replace your garage door, one of the biggest questions is: steel or wood? With so many styles available nowadays in a wide range of colors and finishes, it can be hard to determine which is the best for your home.
To help you choose, we've put together a list of the pros and cons of each material:
Steel Garage Doors

Pros:
Low maintenance: In general, steel garage doors don't require much maintenance. Their corrosion-resistant coatings keep them from rusting and acquiring small dings or blemishes.
Insulation: Steel offers good temperature and sound insulation. Adding additional insulation is easy and many Clopay steel garage doors come with insulation pre-installed.
Resistance: One of the greatest advantages of steel is the resistance to warping, splitting and other effects from harsh weather. Steel doors are the best option in extremely humid climates.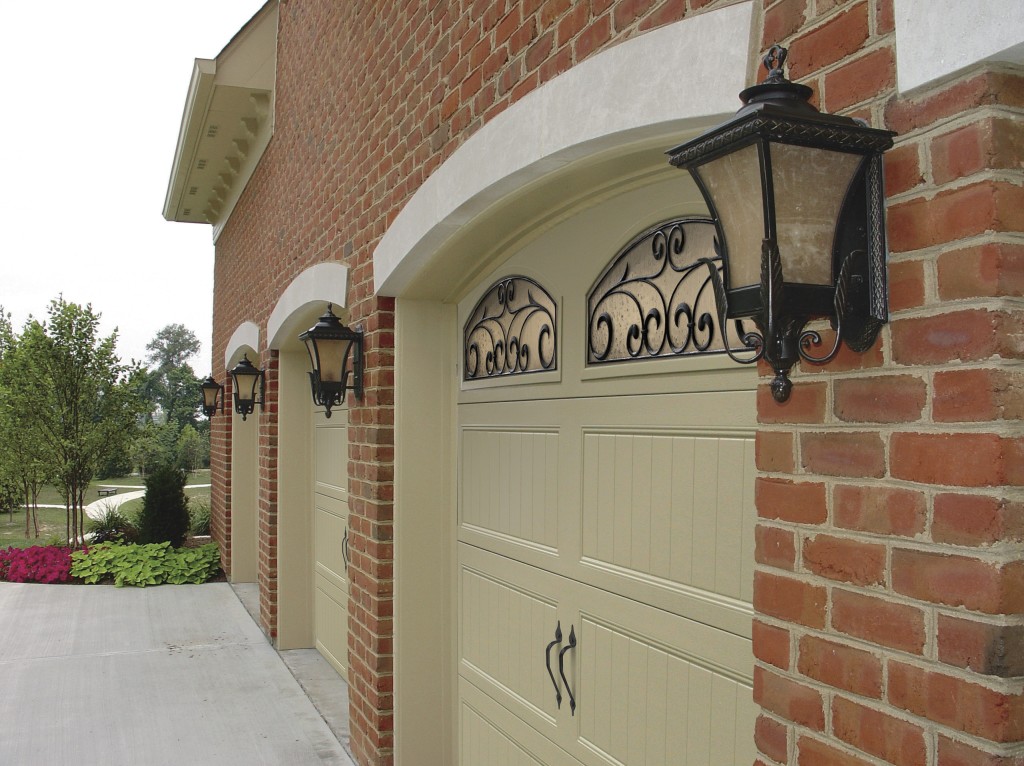 Cons:
Damage: While thicker gauge steel doors are durable and resistant, thinner gauges steel doors can get dented. Small dents can be removed, but larger ones may be difficult to repair.
Rust: Over time coatings can eventually wear off or get scratched, at which point lower-quality steel doors can start to rust. Maintaining coatings can help older steel garage doors from rusting.
Wood Garage Doors
Pros:
Appearance: Many customers prefer the natural style and beauty of a natural wood garage door over steel. This is especially true for older homes with a traditional style.
Aging: Wood garage doors tend to 'age' well. Due to the natural grain and varying patterns, small scratches and scuffs don't tend to show up as much as with steel doors.
Cons:
Maintenance: There's no denying that wood garage doors can require more maintenance. This is why it's important to choose a wood that is adapted to the humidity and temperature climate of your area.
Insulation: While the natural insulation properties can vary, in general, wood will offer slightly lower insulation versus similar-priced steel doors. Added insulation to the door can help with this.
Choosing the Right Door for Your Home
As you can see, choosing a garage door can depend on a variety of factors and can vary based on geographic location and preference. If you are really undecided, there is also an option to cover a steel or aluminum door with an Ultra Grain wood finish which helps give you the best of both worlds.
No matter what you choose, be sure to select a high-quality garage door brand, such as Clopay. These doors are designed to look great and work well for years, with much lower maintenance than less comparable brands.
At A-All Style Garage Door, we carry a large section of steel and wood doors from Clopay. In all cases, you're getting top-quality materials, construction and finishes that maximize durability and minimize maintenance.