The Dangers of Cheap Garage Door Service and Products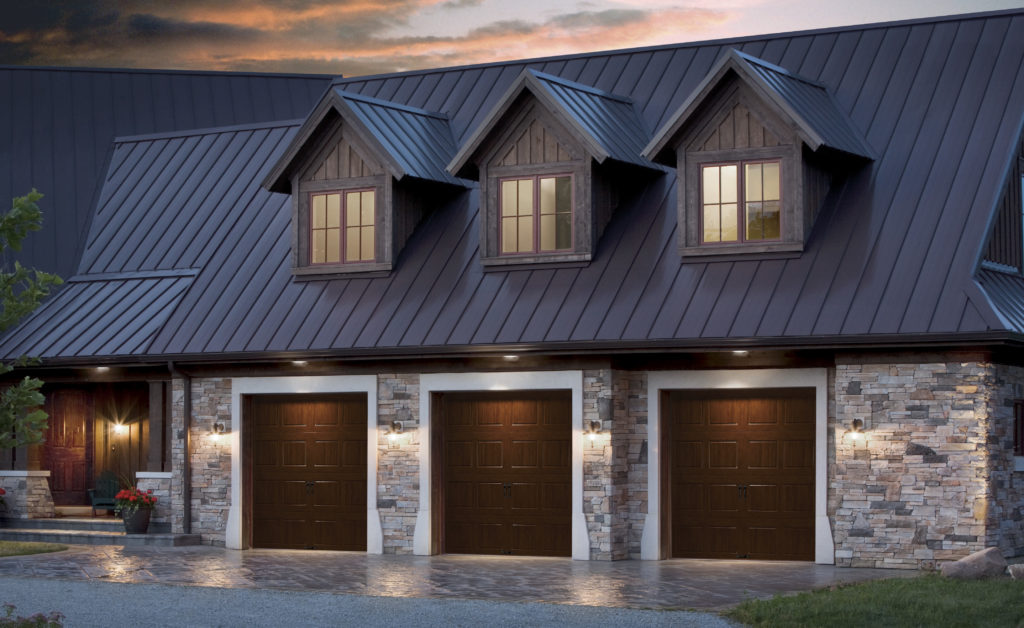 Many homeowners don't know where to start when searching for garage door products and services. They may look online for local providers, or they may ask friends and neighbors for recommendations. The process that leads you to your garage door product and service provider is incredibly important to the success of your project. It's important to look at other factors in addition to the lowest price if you want to avoid the dangers of cheap garage doors or garage door service. Here are a few ideas for making sure you find the best service provider for your home.
Finding the Best Service Provider
It's always tempting to go with the low bidder on home improvement projects, but you often get what you pay for in terms of garage door service. It's better to look for a blend of characteristics, including a reasonable bid, plus other important factors.
When searching for a garage door installation or repair professional, consider how long they've been in business. Not only is this a reflection of experience, but it's also an indication they are doing quality work with the ability to sustain a long-term pipeline of customers. An established full-time business – rather than working from an unmarked truck or as a side job – also indicates a commitment to the industry and a dedication to doing quality work.
Make sure your garage door pro is insured and they give you a contract in writing before work begins. You also want to ensure that the company you hire to work at your home knows and complies with all local rules and regulations.
You can also take advantage of the many online tools available for researching prospective service professionals. Check the company's standing with the Better Business Bureau as well as Google+ customer reviews, and take a look at review sites like Angie's List. It's far better to discover something about a service provider before work begins than during a project.
The Dangers of Cheap Garage Doors
When it comes to searching for your next garage door, think in terms of value rather than price. For example, you may find a garage door for half the price of one that looks similar, but there's often a good reason why one garage door is more expensive than the other – even when they look the same. One might be made of a stronger material, one that will last much longer and help save you money in the long run. Perhaps one includes insulation that will help make your home more efficient and save you money on heating and cooling.
A garage door should be tough and durable – qualities you'll rarely find in a cheap product. We experience harsh winters here in the Southwest Chicago suburbs, and only tough and durable garage doors can properly withstand the snow, wind and ice that come our way during the coldest months of the year. A tough, durable garage door can also withstand the daily demands of a household. A garage door is often a front door for families – the main point of entry into a home. All that raising and lowering of a garage door takes a toll after a while, and a cheap garage door product will fail and need extensive repairs far earlier than something more substantial.
Avoid Low Quality Garage Door Openers
What applies to garage door products also applies to garage door openers. A garage door opener is an electric appliance that should be able to work without issue for many years. That means quality design and construction, as well as features that will keep your garage door opener operating even in the case of power surges, outages, severe weather and other similar situations.
It's always a good idea to look for well-known brands such as Liftmaster or Clopay. These trusted manufacturers – both for garage doors and garage door openers – have track records of success in connecting customers with quality products for their homes. Beware the off-brand garage door or garage door opener that's trying hard to look like a product from a trusted brand – but without the long track record of quality design and construction, as well as dependable performance.
Why Choose A-All Style Garage Door
A garage door is an investment in your home, one that should help make it safer and more attractive. When you're looking for the perfect garage door service provider in Naperville and surrounding communities, look no further than A-All Style Garage Door. We've been proudly serving this area since 1981, and offer a three-year warranty on garage doors and one-year on openers.
We offer high-quality Clopay® garage doors and LiftMaster® garage door openers, and our team of highly trained technicians delivers the fast and effective service you deserve. Don't settle for just any garage door service provider – choose the company that is committed to doing things the right way.
Contact A-All Style Garage Door to schedule a repair or get a free estimate on a
Benefits of an Insulated Garage Door
Winter can be brutal when you live in Plainfield, Naperville, Bolingbrook and other Southwest Chicago suburbs. Because of this, most homeowners focus on creating a safe, comfortable and warm living environment for the coldest months of the year. But what about your garage? Not only does an attached garage most likely hold your second-most-valuable asset — your car — it also shares walls with your home. If the temperature inside your garage is regulated, it can help control the temperature in your home, which means a more comfortable environment and lower heating costs.
Maybe you've been considering garage door insulated and wondering: Is an insulated garage door worth it? Here are some key considerations as you examine your options.
What Is R-value?
When learning about garage door insulation, you'll encounter the R-value measurement. In fancy terms, R-value is a unit of thermal resistance. To make it simpler, just think of R-value as how effective your insulation is. Most home walls will have an R-value of about 11. When choosing to insulate a garage door, you should find an R-value that matches or exceeds the R-value of your walls. This will help create an important and effective buffer zone between the climate-controlled portions of your home and the harsh conditions outside.
Why Insulate?
Garage door insulation can help keep your home nice and cozy, which also helps reduce heating costs. Climate control aside, what are the other benefits of insulated garage doors?
Protection — You most likely store other valuable assets in your garage. An insulated garage door can help extend the life of these assets, keeping them in top condition longer. In cold weather areas like Naperville and other Southwest Chicago suburbs, an insulated garage door can mean the difference between starting your can in above- or below-freezing temperatures.
Durability — The most effective insulated garage doors use polyurethane, which is injected into the space between two panels. Not only does this liquid polyurethane fill all the space and cavities when it dries and hardens, it also creates a more durable product.
Quiet — Insulated garage doors are also known to run more quietly than creaky non-insulated doors. You can rest easy knowing you won't announce your comings and goings to the neighborhood by opening your garage door.
Where to Begin?
At A-All Style Garage Door, we are an Authorized Dealer of Clopay® products, which means we can offer the best garage door products available. Clopay® offers a proprietary Intellicore® insulation that features advanced technology. Clopay's Intellicore® also features R-values of up to 20.4, depending on the model of garage door you choose. This R-value will far exceed those offered by most home walls.
Local and family-owned, A-All Style Garage Door is your source for high-quality products, personalized customer service and attention to detail. You can enjoy a three-year warranty on parts and labor, and enjoy the long-term value an insulated garage door can provide at your home.
Browse our selection of Clopay® insulated garage doors, and contact us today for an estimate.
Winterizing Your Garage Door for Cold Weather
Your garage door should be a safe refuge during the winter and able to help you weather any storm or freezing temperatures. But a wintertime garage door breakdown can mean you're left trudging through the snow, getting things out of your car and into your house without the comfort and protection of a fully operable garage. That's why it's important to take action before winter strikes, addressing important factors like:
Parts — High-functioning garage doors rely on a series of important parts working together, including springs, rollers, tracks and more. In winter months, these metal parts begin to expand and contract with changes in weather, which can lead to breakdowns. Before winter begins, have your garage door checked for problem areas and make proactive replacements before you have issues in harsh conditions.
Lubrication — Many lubricants begin to lose their viscosity in cold temperatures. Before and during winter, make sure you use a spray lubricant on your garage door. This should help it run more smoothly even in the coldest moments of winter.
Weather Stripping — If your garage door features weather stripping around the bottom, make sure to keep this base free of snow and ice during the winter. Freezing precipitation can attach to your garage door's weather stripping, causing it to rip when you raise your door.
Batteries — Cold weather can be a serious drain on batteries. Make sure your remote and keypad batteries are charged up and ready to go for winter. This will help avoid a situation where you and your family are sitting in a snowy driveway and wondering what's going on with your garage door.
Insulation — You can find foam boards to insert, but this isn't always a quality solution. In our experience at A-All Style Garage Door, foam panels add very little as far as insulation value, can be expensive, and in fact can buckle low-quality single sided doors from added weight. Instead, consider making the smart investment in a garage door pre-insulated with polyurethane.
Proactive Maintenance Matters
It's always easier to take care of garage door issues before they create a full breakdown. It's best to have your garage door inspected and maintained twice a year, with one maintenance visit before winter. A garage door professional can inspect all parts, add lubrication, test your batteries, examine weather stripping, and help you identify areas that need attention before the coldest months of the year arrive.
Serving the Southwest Chicago Suburbs, Including Bolingbrook, Plainfield and Naperville
At A-All Style Garage Door, we offer maintenance service that can help keep your garage door in action this winter.  We focus on proactive and simple solutions that deliver big results for you and your household at a low cost and with minimal hassle. We care deeply about you as a customer, and we emphasize personalized service and quality work as we help you keep your garage door in peak condition.
Contact us today about garage door maintenance for your home.
(photo via)