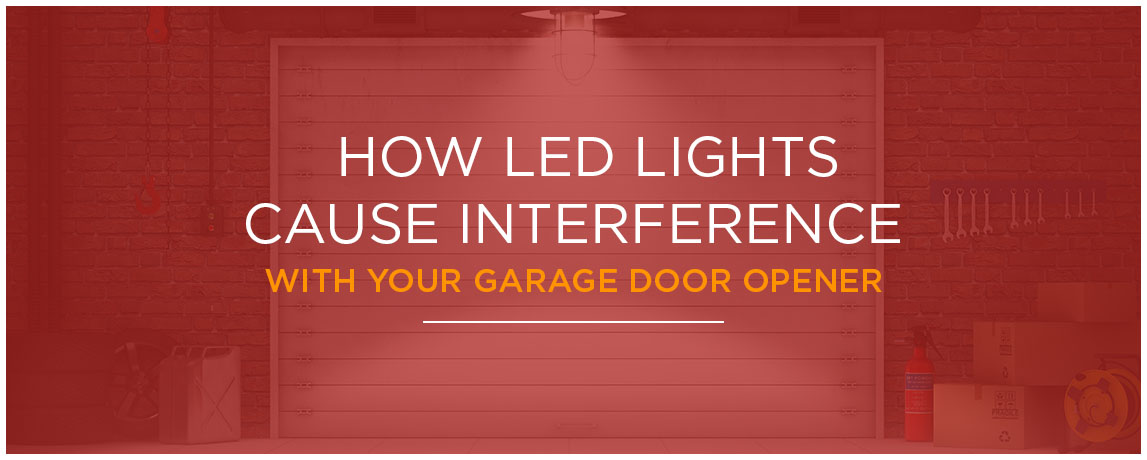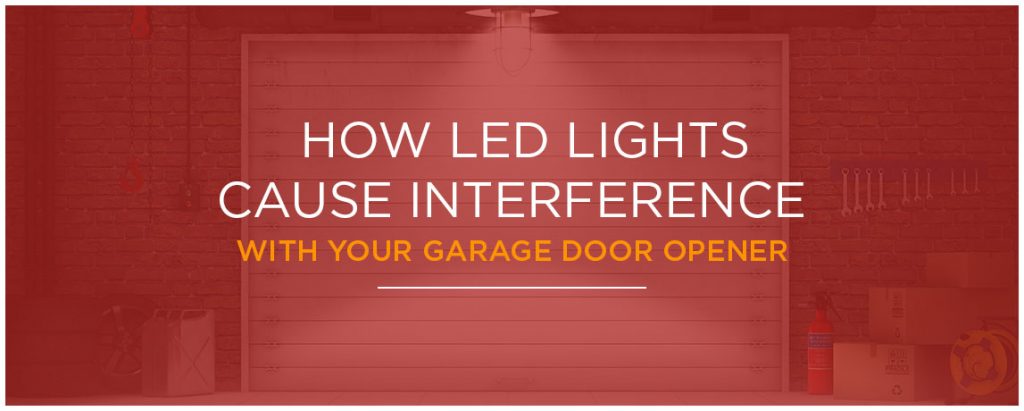 Have you noticed lately that your garage door opener has stopped working? You've changed the batteries in the remote and held the garage door opener at different distances and angles, with no luck improving the odds that the garage door will open.
If you still can't get the door to lift as usual, consider the presence of LED lights in your garage. While these bulbs are energy-efficient and can save you money on your utility bills, they may be interfering with the signals in your garage door remote.
HOW LED BULBS WORK
LED lightbulbs have increased in popularity among homeowners because of their energy efficiency, which results from pulse-width modulation. LED bulbs appear as a continuous stream of light, but with pulse-width modulation technology, the light flashes at a rate of 15 times per second. Control circuits inside the bulb operate this scheduled flash and rely on a frequency between 30 and 300 megahertz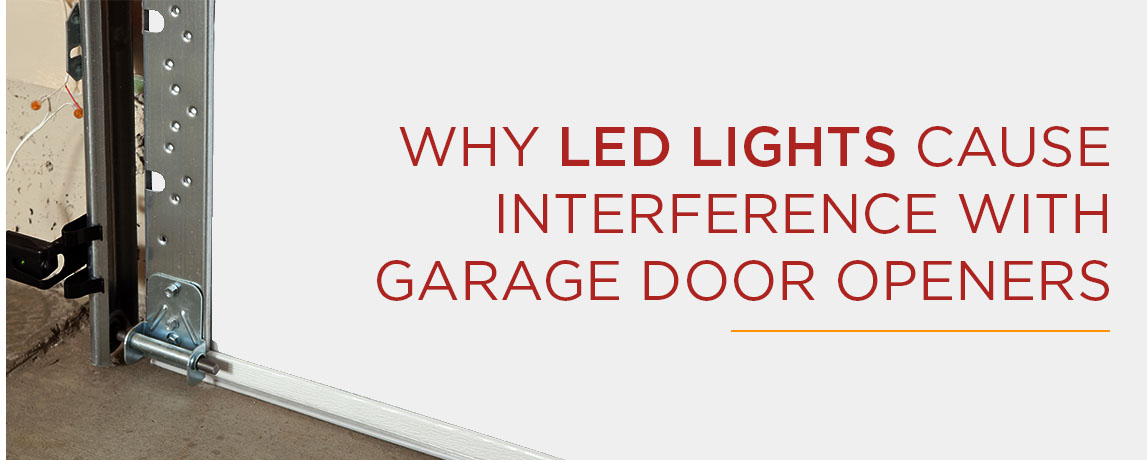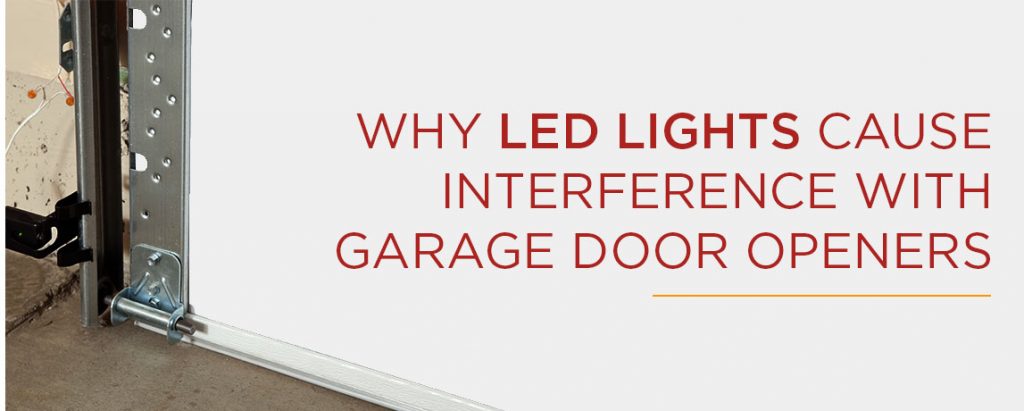 WHY LED LIGHTS CAUSE INTERFERENCE WITH GARAGE DOOR OPENERS
Garage door openers operate by using radio waves, similar to how a remote-controlled car works. LED lights have drivers inside the bulbs, which produce a field that interferes with the garage door — preventing the door from opening.
Garage doors operate using frequencies between 28 and 360 MHz. Because these two devices use intersecting frequencies, they can interfere with each other.
SO DOES THIS MEAN YOU CAN'T USE LED LIGHTS IN YOUR GARAGE?
Luckily, you can still have the energy efficiency of LED lights, but you'll have to pay a bit more for quality, name-brand bulbs. Because of the demand for lower prices for LED lightbulbs, companies have produced lower-quality bulbs.
Companies manufacturing products that rely on radio signals — like LED bulbs and garage door openers — have few industry regulations governing frequency emissions so that signals can interfere with other products.
As a result, and due to an increased demand for cheaper products, these lower-quality bulbs don't have the shielding that blocks the radiofrequency interference affecting your garage door, unlike most name-brand lights. You can also look for LED bulbs that specifically note their design blocks radio wave interference.
CAN LANDSCAPE LED LIGHTS INTERFERE WITH MY GARAGE DOOR OPENER?
LED lights inside and outside your garage door may interfere with your garage door opener. If you have one LED light outside your garage, it's unlikely it will impact the garage door opener. Multiple LED landscape lights are a different story. Having many LED lights outside your garage door can block the garage door opener signal. A solution to preventing a signal block is purchasing high-quality LED bulbs or adding ferrite beads to the wiring on each fitting.
FIXING LED LIGHTS IN YOUR GARAGE
If LED lightbulbs are the reason your garage door fails to open correctly, how can you fix this problem? Possible solutions for LED lights interfering with a garage door opener include the following.
Switching to a name-brand LED light: Look for a Federal Communications Commissionlogo showing FCC compliance, including for minimum radio frequency interference.
Changing the garage light fixture to a less energy-efficient option: Upgrading your garage door LED light fixtures can help LED lights work efficiently and lessen the interference to your garage door opener.
Contacting a garage door professional to help diagnose the issue: A professional technician has the knowledge and experience to point out an LED light issue and provide helpful solutions to keep your garage door opener operating efficiently.
Adding ferrite beads to the wiring: Securing ferrite beads to your LED light wiring can help block the LED light frequency that interferes with the garage door opener.
Keep Your Garage Door Running Smoothly With A-All StyleGarage Door's Troubleshooting Guides.
CONTACT A-ALL STYLE GARAGE DOOR TODAY
At A-All Style Garage Door, we can help solve your LED lights' interference with your garage door opener, so you never need to worry about an improperly functioning garage door opener.
We're a locally owned, family-owned company helping the residents of Plainfield, Bolingbrook, Naperville and throughout Chicago's southwest suburbs with their garage door installations, maintenance or repair needs.
We service LiftMaster openers and Clopay® garage doors, plus we are an authorized Clopay® dealer. We also offer a full one year warranty on both parts and labor on all new garage doors, openers, and installations.
To learn more about LED light interference or schedule garage door maintenance, call us at 630-739-7170 or contact us online.