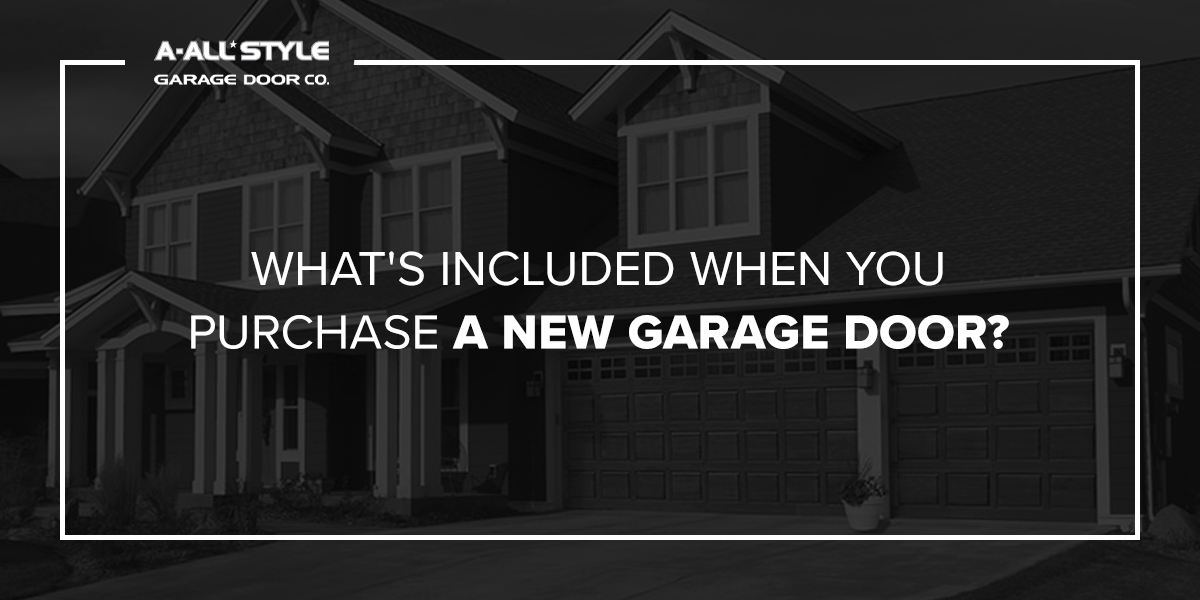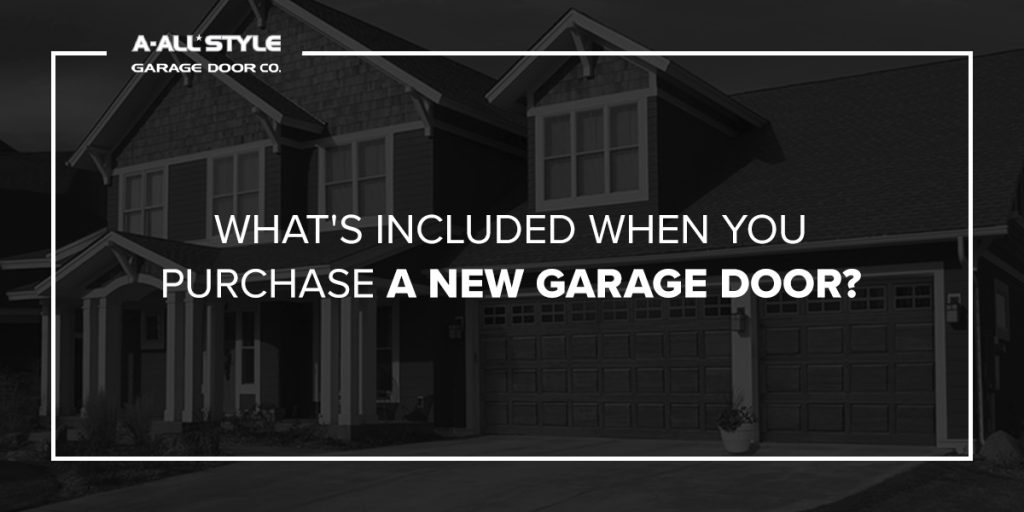 At some point, you may need to purchase a new garage door for your home. Your current door could be broken or need an upgrade, or you may be looking to buy a door for your new house. Knowing what's included with a new garage door is vital to ensure you have everything you need for an effective installation. This guide covers what to expect when you order a new garage door, from the physical parts to the installation process and pricing.
What Comes With a New Garage Door
Garage doors and openers are sold separately because of their different life spans, so you will receive different parts if you buy one or the other. As a result, the parts that come with your new door will vary based on your needs. Regardless of which one you purchase, you will receive all the parts necessary for effective operation.
All garage doors come with several new parts, including:
Tracks
Springs
Hinges
Rollers
Vinyl stops
The parts you will receive with your garage door opener include:
A motor
A rail
A belt or chain, as requested
Safety sensors
A wall control device
The opener technology you receive may vary across providers. For example, A-All Style offers LiftMaster® openers with MyQ technology. Also, openers often have extra features you can add, such as remotes and digital entry pads. Whether you receive these items depends on the package you choose.
What to Expect When You Order a New Garage Door
Now that you know what parts are included with your new garage door, it's time to cover the removal, installation, pricing and maintenance of your new purchase. Each garage door company differs in some ways, but this is the process you can expect when you choose A-All Style Garage Door.
1. Removal
If you already have a garage door, the first step in obtaining a new door is to remove your first one. You should leave your door removal to trained professionals. Garage doors can be dangerous, even for experts who have spent years dealing with them. These products often weigh over 200 pounds, and their torsion springs have enough torque or rotating force to cause major injuries.
At A-All Style Garage Door, we will remove and dispose of your existing garage door and the parts that came with it. Our skilled technicians know how to work with these products safely and efficiently to help you save time and prevent potentially injuring yourself. We will also try to recycle your garage door to help preserve the environment.
2. Installation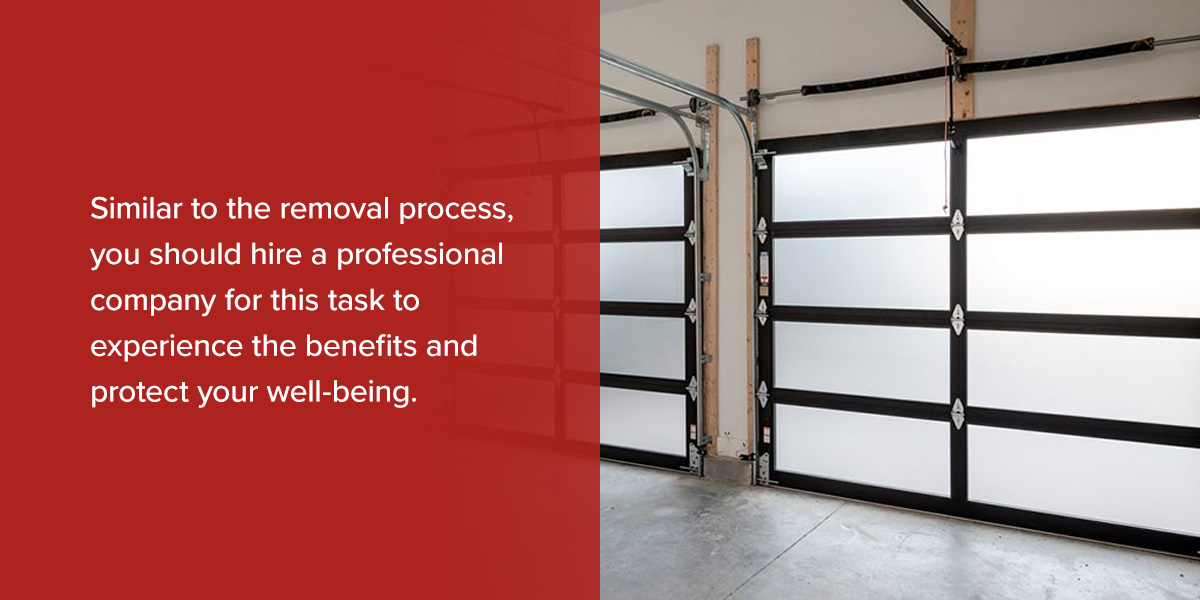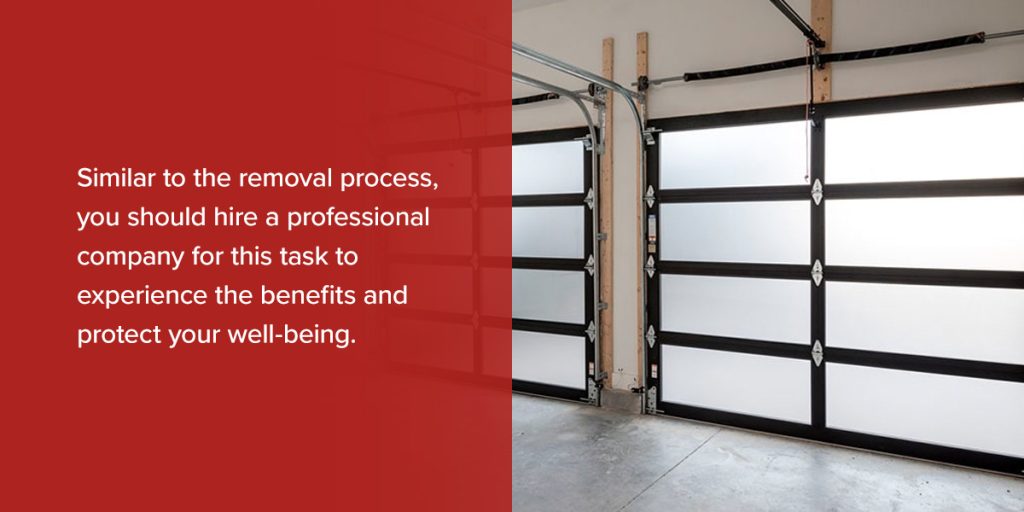 Once you order your new garage door, it's time to install it on your house. Similar to the removal process, you should hire a professional company for this task to experience the benefits and protect your well-being.
A new door and opener install typically takes about four hours or half of the day. If you have a consistently busy schedule and can't spare this time for the installation, there's no need to worry. We offer various solutions that enable us to install your garage door during working hours if you're not available. All we will ask is for you to remove any vehicles from the garage to provide adequate space for our team to work.
We only need access to the garage for installations, so you can have more peace of mind when scheduling an installation appointment.
3. Pricing
The price of your new garage door will depend on the type you choose. Some factors that influence how much you'll pay include the hardware, any windows or insulation you may add, the door's style and materials, and how big the door is.
When you pay for your new garage door installation, you should also consider the cost of elements such as the parts, any warranties you choose and service fees. Some companies may only present the price of the door on their website and then add the other costs later.
The prices we quote at A-All Style Garage Door for new garage door installations are all out the door (OTD) and include several elements, such as:
Removal of the old unit
New parts
Labor costs
Standard 1-year warranty on parts and labor
Some exclusions apply, but we will let you know if any of the doors or features you choose will cost extra. We also offer an extended Gold Bar warranty on select doors for an additional fee.
4. Maintenance
After your chosen company installs your new garage door, you should expect to maintain this equipment regularly. These doors have moving parts that can wear out over time. Consistent maintenance enables you to catch issues before they turn into larger problems and helps your garage door last longer.
Consider scheduling annual maintenance to preserve your new purchase for years to come. You can also perform regular checks of your own to ensure your door continues operating smoothly in between these annual appointments.
Choosing the Right Garage Door for Your Needs
Now that you understand what's included when you purchase a garage door, it's time to select the best one for your home. There's a large range of products available. Some typical styles for garage doors are carriage house, traditional and contemporary. You may also select a door based on what's trending, like an insulated garage door for a more sustainable home.
Your main objective should be to meet your specific needs. Some elements to consider when picking your new garage door are:
Cost: Consider the upfront prices and cost savings along the way. For example, an insulated door can help reduce your heating bills.
Size: Choose an option that fits your garage opening. If you have an abnormally shaped garage, look into a custom design.
Purpose: Buy a door that matches how you're using your garage. You may want to pass on adding windows if the space will serve as a spare bedroom.
Existing style: Select a product that complements your home's exterior. For example, a contemporary style would work for a more modern house.
Learn More About Aspects of Buying New Garage Doors
Buy a New Garage Door From A-All Style Garage Door
Are you looking to purchase a new garage door and have it installed at your home? If so, the team at A-All Style can help. With over 40 years of diligently serving the community, we have gratefully earned the trust and loyalty of our many customers, friends and neighbors. Our service area includes Bolingbrook, Plainfield, Lockport and Naperville, Illinois, along with the surrounding southwest Chicago suburbs.
As a Clopay® Authorized Dealer™, we aim to provide effective door installations for all homes with our range of products from America's favorite garage door company. Contact us to request an estimate for your new garage door and schedule an installation appointment today!