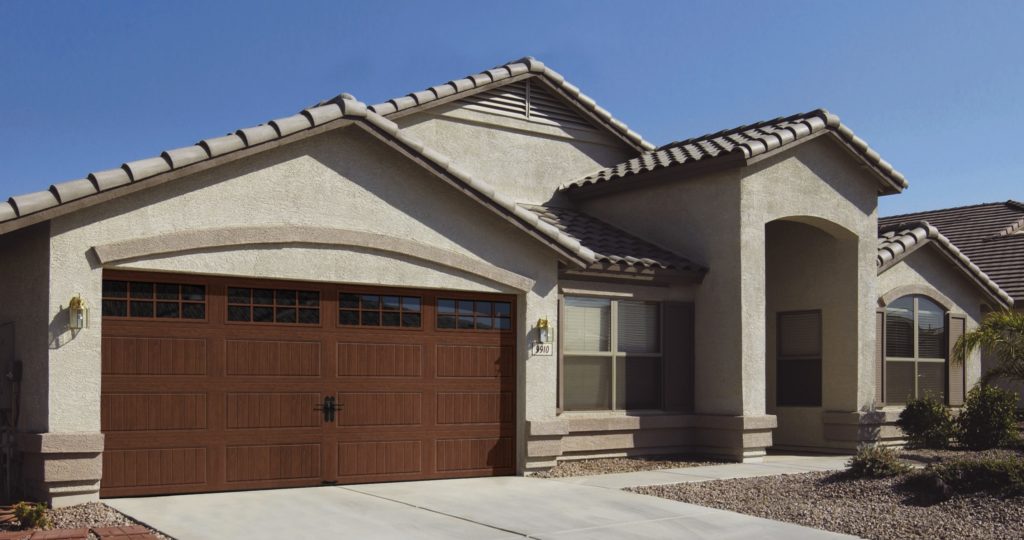 A good garage door is like a good umpire. If they're doing their job well, you don't even notice them. Still, a garage door system is a piece of mechanical equipment. It has moving parts that can fail or wear out, so it is important to ask yourself, "does my garage need a tune-up?" from time to time.
There are two situations specifically where a tune-up is likely necessary:
Something is wrong with the door.
Things can go wrong with your garage door before it stops working entirely. If your door is excessively noisy, opens and closes much more slowly than it should or shudders when going up or down, for example, a tune-up is probably called for. Here are some common problems that you may be having with your garage door.
A year has gone by.
Garage door systems get old just like the rest of us, and just as we should go in for a yearly physical, garage door yearly maintenance is ideal if you want your garage door to have a long life.
While you should have a professional perform your annual overhead garage door maintenance, there are some DIY garage door maintenance steps you can take to get a jump on things. Here is a free annual maintenance checklist for how to maintain a garage door.
Garage Door Maintenance Checklist
Check for Gaps
If you are inside the garage door and it's closed, you should not see any light coming in through the door. If you do, it could be a problem with the door's balance or the weather-stripping.
Check Cables and Hinges
See if any springs, cables or hinges are loose or rusty. Tighten anything that appears too loose, but only if you can do so easily with simple household tools. If you are struggling or if a part obviously needs replacing, call a professional. If you don't, you risk hurting yourself or voiding the warranty, or both.
Listen to the Door
If your door is creaking, scraping, shuddering or excessively loud, you have a problem that you will want to have a professional address before it becomes a big repair.
Check the Balance
Turn off your garage door opener and lift your garage door manually. It should come to rest a few feet above the ground. If the door flies all the way up into the overhead track or if it goes up and then slams back down, you have a balance issue that you need a professional to fix.
Clean the Sensors
This problem usually won't need a professional. Your photoelectric eyes, or safety sensors, alert the garage door not to come down if there is something underneath it. Clean them with a cloth and a mild cleanser regularly to make sure they work properly.
Check the Track
Make sure there is no debris blocking the track the garage door needs to ride along to retract overhead.
These garage door maintenance tips can help extend the life of your garage door, especially if you do them once a season or once a month, rather than just once a year. However, at least once a year, you should have a professional do a full maintenance check and tune-up.
Be prepared for Any Situation With These Guides From A-All Style Garage Door
If you are located in Naperville, Bolingbrook, Plainfield and throughout the southwest suburbs of Chicago, you can count on A-All Style Garage Door. We'll replace any worn out springs or cables, check your door's balance and identify any potential repairs.
If we see a serious problem, we'll give you a free and fair estimate of what it would cost to fix to help you decide what to do. As a family-owned business operating in Illinois for over 35 years, we're a name you can trust. To learn more contact us.