Thank You
Thank you for contacting us! We will be in touch soon! In the meantime, feel free to continue browsing our site.
Testimonials
Locations
Areas Served in Chicago's Southwest Suburbs
A-All Style Garage Door Company has been providing garage doors and garage door service to the southwest suburbs of Chicago for more than 30 years. With a reputation for exceptional workmanship and fair prices, you are sure to be completely satisfied when the job is done.
We have been making a name for ourselves one garage door at a time and would love the opportunity to come to your neighborhood. Following is a list of the areas that we visit most. If you don't see your community mentioned below, give us a call anyway. We'd love to assist you with your garage door needs.
Service Areas in Chicago's Southwest Suburbs:
Addison
Argonne
Bloomingdale
Boulder Hill
Braidwood
Bridgeview
Brookfield
Burr Ridge
Carol Stream
Channahon
Chicago Ridge
Clarendon Hills
Coal City
Countryside
Crest Hill
Elmhurst
Elwood
Glen Ellyn
Glendale Heights
Hickory Hills
Hillside
Hinsdale
Homer Glen
Indian Head Park
LaGrange
Lockport
Lombard
Manhattan
Medinah
Minooka
Mokena
Montgomery
New Lenox
North Aurora
Oak Brook
Oak Lawn
Oakbrook Terrace
Orland Hills
Orland Park
Oswego
Palos Heights
Palos Hills
Preston Heights
Shorewood
Sugar Grove
Summit Argo
Villa Park
Warrenville
West Chicago
Westchester
Western Springs
Westmont
Wheaton
Willow Springs
Willowbrook
Wilmington
Winfield
Woodridge
Worth
Yorkville
Contact Us
Contact us today with questions or to schedule a free inspection!
Don't forget, now is the time to get your garage door inspected! We can inspect your entire garage door system and provide you with an expert analysis free of charge. Whether you only need a basic tune-up, a new bottom weather seal or are looking for a complete garage door or opener replacement, we've got you covered! Simply fill out the below form, and we'll contact you to schedule your free inspection.
Service & Repair
Garage Door Repair and Maintenance Service
Your garage doors are a crucial component of your daily life. A properly operating door provides practical security and convenient access to your property. As a large part of your home's exterior and everyday life, your overhead door faces weather exposure and significant wear and tear. When your garage door stops functioning correctly, it's time to call the southwest Chicago suburban garage door repair professionals at A-All Style Garage Door.
Our Comprehensive Garage Door Service
We proudly offer comprehensive garage door maintenance and repair services.
Spring Repair and Replacement
Your garage door springs undergo constant pressure as they counterbalance the door's weight. As a result, broken springs are a common garage door repair. Contact us for service if you notice a detached spring or hear one break. Our team has the specialized tools and knowledge to fix them swiftly and safely.
Panel Repair and Replacement
Broken or dented panels are more than unsightly cosmetic issues. These signs of damage can indicate impacts that have weakened the interior garage door structure. A-All Style Garage Door technicians can help you identify and install a replacement to restore proper operation and visual appeal.
Other Common Issues
Our team can also address:
Door misalignment
Excessively noisy operation
Doors that won't raise or lower completely
Inoperable safety mechanisms or sensors
Bent tracks
Loose cables or rollers
Emergency Repair Services
We know your garage door doesn't have regularly scheduled "business hours." Whether you have a late-night challenge or an unexpected weekend issue, our team is here for you with around-the-clock emergency repairs for those unplanned events.
Opening System Repairs
Sometimes your doors aren't the cause — they rely on consistent and accurate performance from their opening systems for proper function. A-All Style Garage Doors services all makes and models of garage door openers to get you back to prime condition sooner.
Preventive Maintenance
Keeping your garage door in prime condition with scheduled maintenance helps extend its life span. Our team can handle scheduled maintenance tasks to deliver peace of mind, including:
Weatherstripping replacement
Parts lubrication
Complete inspections and safety checks
Why Choose A-All Style Garage Door for Maintenance and Repairs?
Your neighbors throughout Aurora, Darien, Joliet and the surrounding southwest Chicago suburbs have chosen A-All Style Garage Door because of our:
History of excellence: We live in work in the communities we've proudly served since 1981.
Customer satisfaction track record: Our team continues to earn high praise from our customers.
Generous warranties: All products carry their original manufacturer warranty and extra peace of mind with our market-leading coverage for parts and services.
Personalized attention: We're a family-owned business treating each project like we're servicing our own homes.
Fair pricing: Our pricing is competitive and transparent — there are never any hidden fees or surprise charges.
Trust the Garage Door Repair Professionals at A-All Style Garage Door
When your home in the southwestern Chicago suburbs needs expert garage door repair services, contact family-owned A-All Style Garage Doors.
Request your service appointment online or by calling 630-739-7170 today.
About Us
About A-All Style Garage Door
A-All Style Garage Door is a family-owned and operated business founded in 1981 in Bolingbrook, Illinois. Our business specializes in residential overhead door sales, installation, and repair. We are dedicated to offering the highest quality garage doors, garage door openers, and service at affordable prices. We carry all models of Clopay Doors, as well as LiftMaster electric operators. Our repairs and new installation are the best. Just ask about our 3-year warranty; free parts and labor on all new residential garage doors sold. Allow us the opportunity to assist you with your garage door needs and you won't be disappointed. Over a quarter of a century of experience shows in our work.
Meet Our Team
Randy Sulkson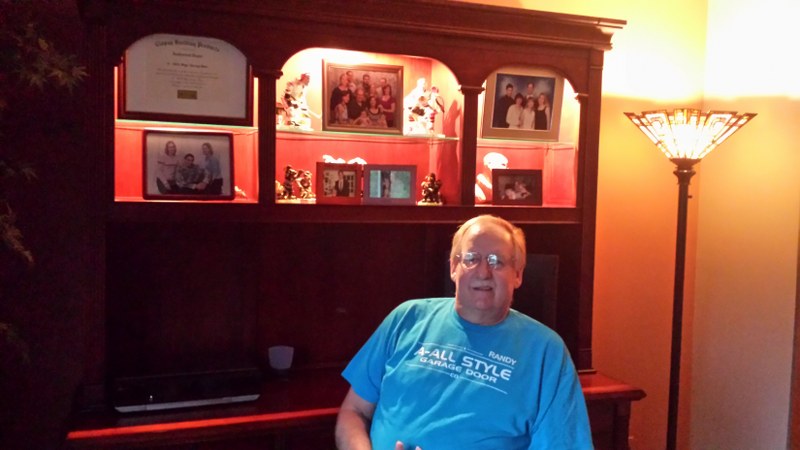 I have lived in Bolingbrook since 1977 and started A-All Style Garage Door in 1981. I have been happily married to Susan, my wonderful wife of 40 years. We have raised 3 successful children, 2 daughters, Jenny and Katie, and our son Joe, who joined the business in 2005. We also have 8 grandchildren. I wanted to thank all of our customers for the continued use of all our products and services. We have strived to give our customers the best possible service since 1981. We will continue our efforts to give you the prompt and courteous attention you have become accustomed to. Our clients receive same-day service at reasonable rates. We are determined to continue our efforts to make sure all our clients are satisfied and hope you will continue to use our services.
Thank you for over 34 years of dedication.
Chuck Stevens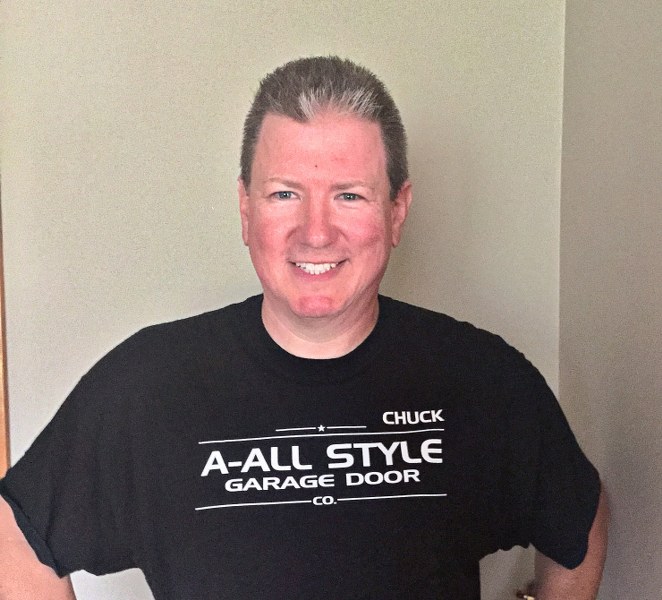 I have lived in Plainfield since 1996 and am proud to call it home. My beautiful wife of 23 years Michelle, works in Bolingbrook as a payroll administrator for a large company. We have 1 daughter, Savannah. I joined A-All Style Garage Door in 1983 and have immersed myself in all aspects of the business over the past 32 years. You could say I wear many hats. I enjoy the challenges of offering creative solutions to our customers, embracing new methods and technology, and seeing what others miss. Finding the perfect door for your home is my priority. I believe in the lost art of craftsmanship, and anything worth doing is worth doing right. I am very proud of the trust our customers have shown us, and never take that for granted. My goal is always to adjust to our customer's changing needs while still providing the quality of materials and services they have come to expect. If the weather permits, I usually have my dog Cloe riding along on my route. She loves to meet new people, as do I.
Joe Sulkson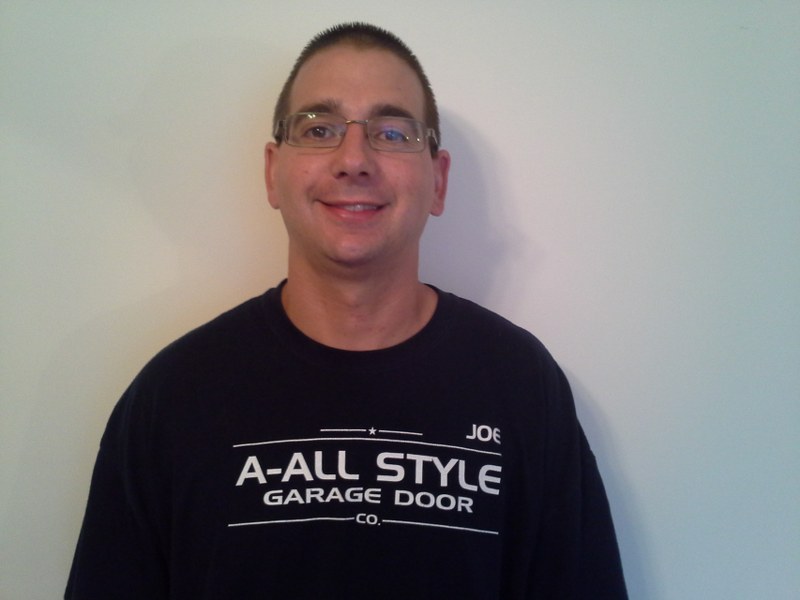 I have lived in Lockport for 9 years now with my wonderful family. My lovely wife Dana teaches chemistry at Hinsdale South High School. We have 4 children, 2 daughters, Kamile and Amber, and 2 identical twin boys, Mathew and Aleksander. I am the newest addition to A-All Style Garage Door and can't believe I have been here for 10 years now. I am learning all aspects of the business from Chuck and my father Randy and will continue in their footsteps to build a successful business. I look forward to taking over all operations when my father retires and will continue to give our clients the best possible service.
Blog
PLACEHOLDER DO NOT EDIT
Home
PLACEHOLDER DO NOT EDIT